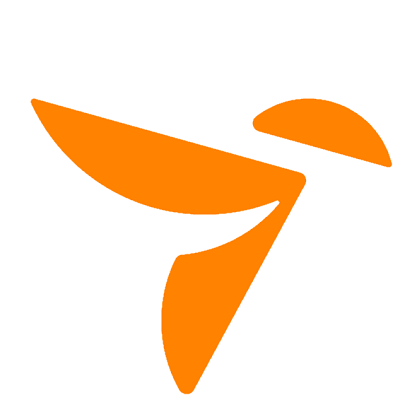 Lumiant scales its business to help Financial Advisers scale theirs
Australian life-centred financial advice platform, Lumiant, has made several appointments to help Financial Advisers shape and sustain extraordinary lives for their clients. The appointments bolster Lumiant's communications, customer success and product development teams.
Ash Plaskett has been appointed Head of Communications and Marketing, Allirah Rehac as Training and Relationship Manager and Guy Ligertwood as Senior Product Designer. These appointments are in addition to Lumiant doubling the size of its software development team.
The new appointments follow Lumiant's successful capital raise of over $1 million through Equitise. According to Santiago Burridge, CEO at Lumiant, these essential appointments will bring the experience needed to capitalise on the market interest in Lumiant's offering.
"At Lumiant, we want to remove the issues and impediments related to scaling good quality personal financial advice. Helping our customers deliver a repeatable, measurable and memorable experience. Initial industry feedback on our platform has been positive. We now need to build a team that gives us the scale to reach, partner and support more advisers in their transition to life-centred advice," said Santiago Burridge, CEO at Lumiant.
"With Ash, Allirah and Guy joining the team, we're now in an excellent position to better support our customers. Providing them with the tools, materials and partnerships they need to deliver on the promise of advice and serve more clients. While we continue to design and build a product that allows more Financial Advisers to live their best lives, so they can help their clients live theirs."
Ash Plaskett has stepped into the Head of Communications and Marketing role at Lumiant. He will be responsible for increasing awareness of the brand and engaging and supporting its Adviser community.
Ash has over ten years of experience in communications and marketing across the UK and Australian markets and has worked with brands including Ascender, Dell and AMP. Ash is a specialist in translating complex topics into impactful campaigns that drive growth, with significant business, finance, and technology experience.
"There's nothing better than finding a brand at the beginning of its journey. Where you have the opportunity to help develop its narrative to deliver on its purpose and disrupt the way things are done. Lumiant is just that brand. It was founded with a strong intent to support financial advisers in providing life-based advice. Delivering the philosophy, tools and support to help more Australians lead extraordinary lives," said Plaskett.
"When a company is bringing something new to the market and challenging the status quo, there's naturally a lot of questions and education required. I'm here to help Financial Advisers understand what's required to remain competitive in an industry that is likely to be challenged by digital alternatives. While supporting them in their quest for growth and scale, as our community drives the industry forward through life-centred advice."
Before Lumiant, Ash was Head of Corporate Communications and Investor Relations at startup accelerator Lakeba Group. He was also Associate Director and Content Strategist for Australian brand engagement and PR agency CampaignLab, delivering award-winning campaigns for business-to-business clients.
Allirah Rehac has been appointed as Training and Relationship Manager at Lumiant. Allirah has over a decade of experience in financial services. As well as being a Financial Adviser, Allirah has actively worked alongside them and supported them in delivering advice. Allirah will be responsible for driving customer success, ensuring the Lumiant technology stack delivers on its promise of improving advisers' lives.
"Having worked in this industry, I have experienced first hand how impersonal advice can be. Where advice was purely transactional, rather than a means to educate and empower clients to live their best lives," said Rehac.
"That's why I joined Lumiant, to be part of the move away from transactional product-focused advice towards a model that places the customer at the heart of everything. What matters to people aren't the numbers in their bank accounts, but what those numbers empower them to do. It's exciting to work with our customers to empower their clients to live their best lives through great financial advice."
Before joining Lumiant, Allirah was a client solutions consultant at Iress in the UK, driving product development based on customer requirements. She also worked for Commonwealth Bank for seven years. She was responsible for the management of advisory operations within its Private Banking arm.
Lumiant continued to strengthen its technology capabilities, bringing onboard three highly experienced team members. Guy Ligertwood joins the team as Senior Product Designer, while Kishore Unnikrishnan and Mahmod Homaisi bolster Lumiant's front-end development team.
"With Guy, Kishore and Mahmod joining the team, we now have a wealth of experience, know-how and ability at our disposal. Their skills will ensure the Lumiant platform is built on strong foundations and delivers a world-class user experience. Ensuring we deliver on our promise of providing an engaging software supported financial advice experience," concluded Burridge.
Lumiant's new hires bolster an already highly experienced team and board as the company looks to transform financial advice delivery in partnership with Australia's financial advisers.