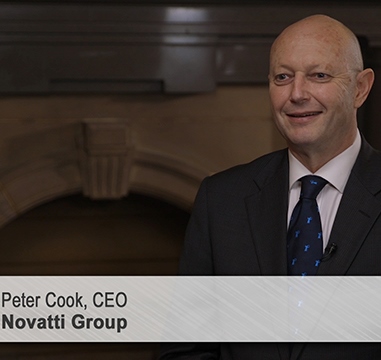 Novatti reports record quarterly revenue maintained despite COVID-19
Despite the challenges of COVID-19, Novatti maintained its record quarterly revenue, again topping $3 million (unaudited).
As reported earlier in the week, this result was strongly supported by Novatti's processing business, which recorded $2.1 million in quarterly revenue (unaudited), or growth of 86% year-on-year.
Going forward, their processing business will be further strengthened by the successful acquisition and integration of Emersion that also took place during the quarter, providing ongoing transactional and recurring revenue.
This report also brings Novatti's full financial year performance into focus. For FY20, they recorded total revenue of $11.86 million (unaudited), an increase of more than 33% on the previous financial year.
This result now marks three years of approximately 50% average annual total revenue growth, which aligns with their goal of performing consistently over the long term.
Novatti successfully raised $10.2 million, enabling them to accelerate their current growth strategy and pursue larger, more strategic growth opportunities.
In addition to launching their Visa payment card issuing business during the quarter, Novatti also secured new partnerships with tier-one global players including Alipay, Marqeta and Decta Limited.
Going forward, Novatti will continue to build the business with the aim of long-term growth.