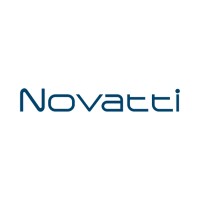 Novatti's core processing business continues to deliver long-term growth
Leading digital banking and payments company Novatti, announce an increase in performance of its processing business for the June 2020 quarter.
Processing revenue reached $2.07 million (unaudited) for the June quarter, representing year-on-year growth of more than 84 per cent on the $1.12 million revenue for the June 2019 quarter.
The performance of this business has been strengthened by the recent acquisition of Emersion, which adds to the transactional and recurring nature of this core processing revenue. The strong result included an initial setback to processing revenues in April as the community adjusted to operating during COVID-19.
Peter Cook, Managing Director of Novatti said, "Over the past 12 months, Novatti's processing business has continued to perform strongly. Despite the challenges of COVID-19 over the past quarter, the swift and smooth integration of Emersion has strengthened the overall business, underpinning the strategic rationale for the acquisition."