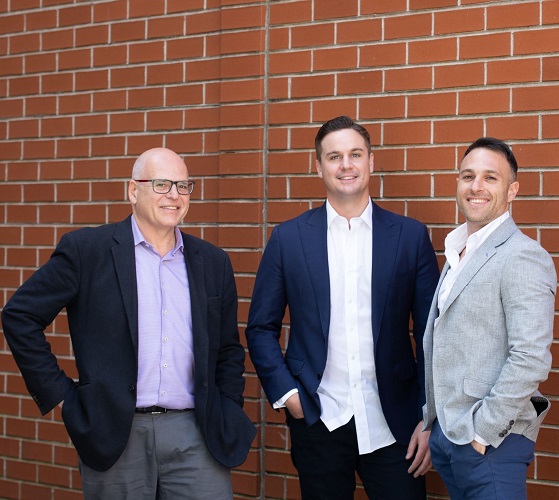 Mortgage fintech Funding.com.au raises $5 million warehouse to bring alternatives to cautious investors
Funding.com.au, an online mortgage marketplace has raised a $5 million warehouse from local venture capital fund Equity Venture Partners (EVP) to bring its secured lending platform to cautious investors seeking higher returns.
Funding.com.au is the first fintech peer-to-peer platform in Australia for retail investors that is fully licensed for consumer credit. Founded by lawyer and mortgage broker Jack O'Reilly in 2015, Funding.com.au is benefitting from tailwinds associated with extreme volatility in equity markets forcing investors to look for alternatives. Coupled with historic low-interest rates and banking regulations making it more difficult to obtain credit, Funding.com.au is seeing record demand from investors and borrowers.
"When you're earning 1% interest at the bank and facing massive uncertainty in equity markets, the idea of lending to homeowners with first mortgage security and 7% interest makes sense. But finding borrowers, conducting diligence, and doing the paperwork is usually impossible. Our platform provides investors with direct access to residential mortgages with a term of 3 months to 3 years. Our credit team, with combined decades of lending and credit experience, takes care of the origination, diligence, and paperwork online. Anyone can invest in secured loans in 5 minutes," said Jack O'Reilly, Founder, and CEO.
For borrowers, the fintech utilises technology to streamline the loan experience in what has traditionally been a fragmented market, plagued with paperwork, lengthy delays, and undesirable lenders. By allowing investors to efficiently connect with vetted borrowers, Funding.com.au is opening a piece of Australia's $1.8 trillion mortgage market to all Australian investors. With the new warehouse in place, borrowers can generally draw down their loans within 7 days of providing Funding.com.au with a completed application form.
"What people don't realise is that banks often won't lend short term. There are thousands of creditworthy homeowners that would like to borrow but can't because they are not looking for a 30-year mortgage. That's the area of the market that we target," said Jack.
Daniel Szekely from EVP has joined the Funding.com.au board and said, "The opportunity for Funding.com.au is obvious. We are in a market in which secure high yield investments are hard to find. Australians understand the advantages of a loan secured by a residential first mortgage with a low loan-to-valuation ratio but it is almost impossible for individuals and SMSFs to efficiently find, vet, and lend money in this way. Funding.com.au makes it possible for people to do what they already want to do, lend, and borrow in a secure and efficient way."
Given the technological complexity associated with facilitating a marketplace, other private lenders offer investors access to pooled funds with fixed returns. Funding.com.au's platform provides investors with the ability to select individual mortgages based on the risk and return profile they are looking for without being exposed to an unknown pool.
"The proof is in our investor behaviour. The vast majority of our investors invest again and again. People want their money to work harder for them and once they realise that they can lend to someone, secured against real property and earn 6-9% interest, they pretty quickly double down".
Since launching, Funding.com.au has returned 100% of all capital and interest to investors whilst lending out almost $100million to over 200 local borrowers.