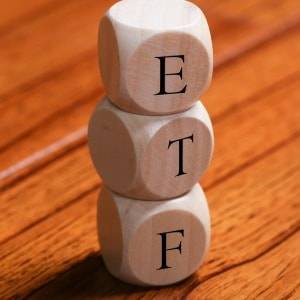 The Australian ETF industry is still going strong
The latest Exchange Traded Fund (ETF) sector report from ETF Securities – the Q2 ETF Landscape Report – continues to reflect the vote of confidence in this asset class by investor activity, despite the current market turmoil, and shows that the Australian ETF industry is still going strong.
The number of transactions, and volume and value figures, reached all-time highs, according to Kris Walesby, CEO ETF Securities.
"According to recent data from the Australian Stock Exchange, pre-COVID -19 crisis ETF trades accounted for approximately 4% of total trades on the ASX but during the COVID-19 pandemic, this ballooned to about 10% of total trades.
"This may be a reflection of the appeal of diversification and versatility that ETFs can offer to investors. They realise that they can access a variety of asset classes at a relatively low cost and can be used as the building blocks of multi-asset portfolios.
"The early stages of the COVID-19 pandemic saw a flight to safety in ETFs, via precious metals like gold or broad-based market ETFs.
"More recent ETF trading suggests investors are looking at recovery with Australian equity and property ETFs particularly benefitting.
"We also note an increase in shorter-term trading activity, such as cash, commodities and geared funds," says Walesby.
The COVID-19 pandemic saw three new ETFs enter the market:
ETF Securities launched ETFS FANG+ ETF (ASX Code: FANG) on the 2nd March
BetaShares launched BetaShares S&P/ASX Australian Technology ETF (ASX Code: ATEC) on the 4th March
Van Eck launched VanEck Emerging Income Opportunities Active ETF (Managed Fund) (ASX Code: EBND) on the 13th February
"These new funds have seen capital inflows of over $60 million to date. This trend gives us confidence that Australian investors will continue to seek new opportunities in the ETF market to capture attractive buying opportunities.
"We believe the ETF sector will continue to perform strongly– despite pressure from extreme market circumstances," adds Walesby.