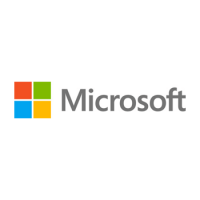 Microsoft to release open source blockchain framework
Coco Framework promises confidentiality, scalability, and governance.Microsoft has launched the open source Coco Framework for blockchain networks, promising to address key drawbacks for enterprise use of the distributed transaction ledger technology.

Blockchain was originally part of the Bitcoin cryptocurrency and was designed for public use with anonymous, untrusted actors and full transaction transparency.

This means every participant in the blockchain network would execute all transactions added to it, making them visible to everyone with no confidentiality and unsuitable for enterprise use.

Existing blockchain protocols also employ computationally intensive consensus algorithms, leading to poor scalability, with performance as slow as 10 to 20 transactions per second.

Microsoft said the Coco Framework is compatible with existing blockchain networks, and was designed specifically for private consortia, where nodes and actors are explicitly declared and controlled.

Integrated with a blockchain network, the Coco Framework promises performance of more than 1600 transactions per second while maintaining data confidentiality and providing a distributed governance model for running the consortium.

It is not a blockchain itself however, but a foundation to deliver enterprise-ready distributed ledger solutions, Microsoft said.
To read more, please click on the link below….
Source: Microsoft to release open source blockchain framework – Finance – iTnews