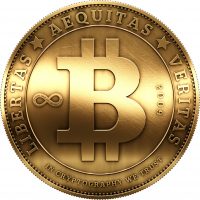 Bitcoin hits new record, bitcoin cash fades
Experts say the rally in bitcoin still has a long way to go, after the cryptocurrency reached a new all-time high of $US3525 this week. The latest price surge has been driven by the rise and fall of bitcoin cash – a secondary cryptocurrency – and an update in the underlying bitcoin software, which paves the way for an evolution of the bitcoin blockchain.

The update – called SegWit – is the product of months of internal debate within the cryptocurrency community around how to handle the rapid increase in transaction demands.

A byproduct of this debate was the creation of bitcoin cash, another coin, duplicated from the original, that ran on a different software.

Every bitcoin holder was immediately issued a bitcoin cash coin, and initially the value of bitcoin cash rocketed to about $US600 a coin, boasting a market value of as much as $US7.6 billion.

But within days, the value of the new token halved, as exchanges began to allow trading, and every bitcoin holder who was graced with a store of bitcoin cash dumped their newfound assets in favour of bitcoin, which has new capabilities under SegWit.

Since the beginning of the year, bitcoin's value has tripled; at one point this week its market value ballooned to $US55 billion. Market watchers are convinced it has much further to go.
To read more, please click on the link below…
Source: Bitcoin hits new record, bitcoin cash fades – The Sydney Morning Herald