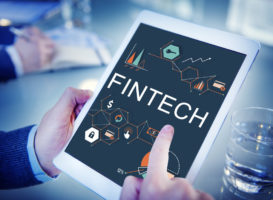 What directors need to know about fintech
Since all organisations rely on financial services in some way, directors will need to be cognisant of the changes fintech is bringing as it enters the mainstream.

Until relatively recently fintech had been perceived as the esoteric domain of cryptocurrency enthusiasts, but two stories in Australian markets this week highlighted the increasing prominence and mainstreaming of the industry.

Big four bank Westpac invested $40m in ASX-listed zipMoney, according to a stock exchange announcement on Monday (7 August). As part of the investment in the Fintech small cap, the bank committed to exploring the rollout of zipMoney's 'buy now, pay later' services across its payments network.

On the same day The Australian reported that former Commonwealth Bank CEO and Future Fund Chairman David Murray AO FAICD had joined the advisory committee of startup Bux.com, a mobile payments company targeting the remittance market.

Fintech has been a buzzy term for a long time but the moves show that established names in finance are dabbling in the space. And as the industry grows, attracting more funding and oversight, the governance challenges will proliferate.

"From artificial intelligence to cryptography, rapid advances in technology are transforming the financial services landscape, creating opportunities and challenges for consumers, service providers and regulators alike," according to a new report from the International Monetary Fund.

Promising applications

Since all organisations rely on financial services in some way, from payments to accounts to credit provision, directors will need to become cognisant of the technological changes as they occur.

"Fintech, in a broad sense, covers a lot of different things. Financial services have so many touch points for any particular organisation, and what I think you'll end up seeing is developments or technological change in financial services is likely to be applicable or cut across other sectors," according to Damien Timms, a lawyer who specialises in IT for startup firm LegalVision.
To read more, please click on the link below…
Source: What directors need to know about fintech | Business News