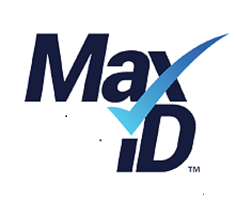 MaxID VOI service roll out across Liberty Financial accelerated due to COVID-19
Verification of identity (VOI) services of legal and compliance innovator, MaxID, have been rolled out across Liberty Financial as MaxID records a spike in demand for its identity verification services for mortgages and conveyancing transactions.
Liberty Financial successfully completed a pilot of MaxID's identity verification services for home loans in 2019 and has already rolled out the service to improve customer experience and remove the identity verification burden otherwise born by brokers. Current social distancing measures associated with COVID 19 and the safety of brokers and borrowers has accelerated the rollout of MaxID's identity verification services.
Liberty, like a number of mortgage lenders and brokers, was eager to quickly adopt a VOI solution that could sustain a prolonged period of social distancing. Thankfully, Liberty had already trialed MaxID and was prepared for immediate rollout.
Sending a borrower to Australia Post, or asking them to invite a stranger into their workplace or home is becoming more complex, and that results in a need for a legal solution that delivers legal compliance in these unprecedented times.
Fraser Todd, Co-founder MaxID said "Accelerating the rollout gives great outcomes to lenders, borrowers and brokers during this unsettling time. The team at Liberty works diligently to ensure their customers' and brokers' needs continue to be put first by incorporating VOI into the loan application process in a simple, safe and convenient way."
Mr Todd adds "The MaxID solution requires no physical contact between a broker, their client or lender. By using MaxID's legal services, brokers and lenders can arrange for 'safe harbour' compliant identity verification to be completed anywhere in Australia with internet connectivity 24/7. Critically, given the current social distancing requirements, the interview can be conducted at home or at a location of the borrower's choice."
Caesar Ibrahim, Head of Residential Operations at Liberty said "Quickly adapting so we could continue to support customers and brokers during this challenging time, and help those most in need, was our top priority. The ability to provide identity verification services without the need for our customers or brokers to meet face-to-face became business critical over a short period of time. Our main focus is to keep our loan applicants and broker network safe, while also achieving regulatory compliance. The MaxID solution was easily integrated into our existing business processes and has proved user-friendly. We were pleased that this service could be adopted with the same speed and agility that our team had to display to provide a seamless transition for customers and brokers."
The process is also applicable to conveyancing transactions, with a number of high volume conveyancing businesses across Australia already using MaxID.