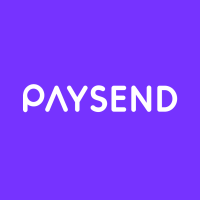 London-based Paysend launches global money transfer service in Australia
London-headquartered Paysend, an international funds transfer company, has confirmed the launch of its money transfer services in Australia. Paysend's services can now be used in the $1.3 trillion economy to send funds to companies located abroad.

The firm said that China, India, and Vietnam are the nation's top destinations for sending remittance payments.

Paysend's management stated: "Here at Paysend we're on a mission to make it easy and affordable to send money from any country to any country, and we won't stop until we've created a world without borders for all of our users. We're delighted to announce that our lightning-fast global money transfers can now be sent from Australia."

Paysend platform users may send funds from Australia through the Paysend app to payment cards or bank accounts directly for a nominal fee of AUD 2. The same flat fee applies to all transactions, regardless of the amount being sent. It takes "minutes" for the funds to reach the recipient's bank account or card.
To read more, please click on the link below…
Source: London-based Paysend Launches Global Money Transfer Service in Australia