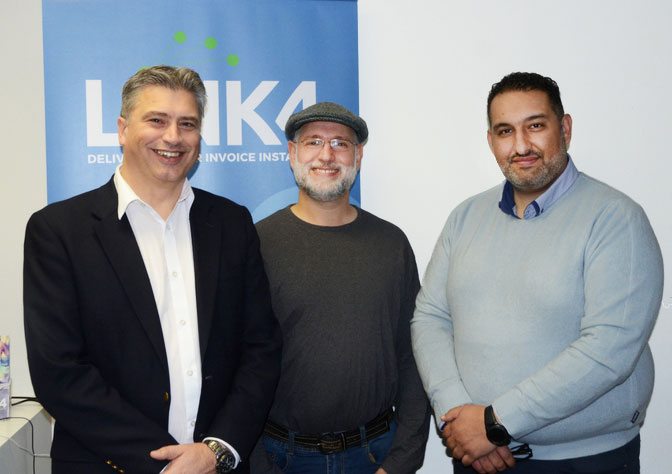 Link4 and Squirrel Street merge to offer full e-Invoicing service
During a recent London Tech Week event, Link4 Australia and Squirrel Street announced the successful merger of their respective companies.
The amalgamation of both organisations provides full e-Invoicing services to small, medium and micro businesses, and brings their combined customer base to 72,500 users across Australia and New Zealand.
Having previously partnered with one another to provide Link4 users with a seamless way to process PDF invoices, both companies felt there was an organic synergy during this collaboration making a merger a clear and obvious next step.
"e-Invoicing is the future," said CEO and Founder of Squirrel Street, Simon Foster. "Combining our services came as a natural decision for both companies to ensure small businesses have the opportunity to enjoy the benefits of e-Invoicing now and for years to come."
By merging, both Link4 and Squirrel Street knew they would be expertly equipped to provide their valued users with two unique services that would make transitioning to e-Invoicing that much easier.
"Until e-Invoicing is fully adopted, we understand that people still need to process PDF invoices as well as capture their paper invoices," noted Robin Sands CEO and Co-Founder of Link4 Australia. "Our merged entity gives businesses a good way to transition from a mostly paper-based process to a fully automated cloud-based process."
Squirrel Street will now be a wholly owned subsidiary of Link4 and each company will retain their current branding. The newly formed Link4 Board consists of Robin Sands as CEO, Simon Foster as Executive Chairman, Sam Hassan as CTO and Jono Herrman as Non-Executive Director.
Both teams are thrilled to be moving forward together and there are exciting plans to integrate and innovate between the two product offerings in the near future.