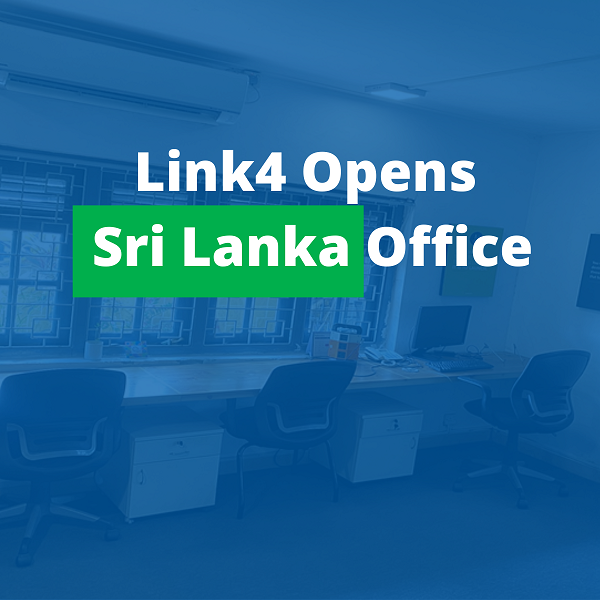 Link4 expands with Sri Lankan office
The Australian-based eInvoicing solutions provider has opened an office in Sri Lanka to support sales, marketing and technical support activities as Link4 expands globally.
With the company's services being in demand and eInvoicing becoming mainstream in many countries, it is the right time for Link4 to expand it's offices to another overseas location.
At the beginning of 2022, Link4 decided to execute expansion plans to address more time zones and support rapid growth in the APAC region. The Sri Lankan office will play a role in supporting different functions and expansion to different countries in the region.
Initially starting with a team of 4, Link4 plans on growing the office as demand for the company's services and project requirements increase as more countries mandate eInvoicing.
"eInvoicing is the safest and most efficient way to transact invoices. It is great to see so many countries adopting it and understanding the business value of using this automated service," stated Robin Sands, CEO, Link4. "This new office in Sri Lanka will help us meet customer needs in multiple regions and different time zones as Link4's core aim is to provide a cost-effective eInvoice service."
In 2020, Link4 was listed in the 10 best tech companies to work at in South Australia. "We are keen to ensure the company culture is carried over to the new team members in Sri Lanka so it can also be appealing to new hires," added Robin.
The company has recruited Naduni Suriarachchi as an experienced professional to head the team. "I'm excited for the prospects ahead of us as eInvoicing appears to be the next big thing in business efficiency," noted Naduni Suriarachchi, Link4's Marketing Manager. "It is a privilege to join the Link4 team as they start off in Sri Lanka."
The hired Sri Lankan office members started working in February and are based in Colombo 5. The company hopes to recruit more aspiring candidates and build a stronger team moving forward.