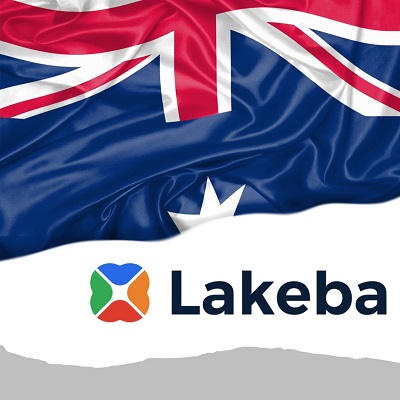 Lakeba ranks in FT's High Growth Companies for the second year running
The annual Financial Times Asia-Pacific High Growth Companies ranking places Lakeba as the fastest growing Fintech in Australia.
"Our no-nonsense approach is paying off," says Lakeba's CEO, Giuseppe Porcelli.
Lakeba's growth is driven primarily by its fintech business portfolio, including eziTECH, Verimoto, ezidox, BRICKLET and Quixxi. Whilst it has 12 businesses in its portfolio, its fintech businesses deliver hyper growth. With the Financial Times also recognising Lakeba as part of Australia's Top Fastest.
Lakeba's eziTech Banking as a Service technologies are now being utilised by a growing consortium of organisations in the financial services sector, including some of Australia's most progressive neobanks.
Verimoto provides remote asset and identification verification for vehicle and asset financing. It posted 170 percent YoY growth in March.
Lakeba's electronic document curation platform, ezidox, saw significant growth. Fuelled by increased broker usage while COVID restrictions eliminated physical document transactions, and deeper integration in one of Australia's big-5 banks and their key challenger bank. Its CDR accreditation is already fuelling the growth of ezidox' development as a data rights intermediary.
Quixxi Security's patented obfuscation technology is used by one of the biggest US insurers, Allstate Insurance Company; Africa's Standard Bank Group and some of Australia's most recognised brands. Increased adoption of 5G and eventual 6G technologies in financial services accelerate the need for Quixxi's technology.
While Lakeba's property fragmentation service, BRICKLET, remains unchallenged the world over. Currently limiting fragmentation to Australia, it's portfolio of property fragments is growing in excess of $45 Million.
"We were quite happy to be the biggest fintech you've never heard of. But this two-year consecutive ranking by the Financial Times and Nikkei Asia puts pay to that", smiles Porcelli.
Lakeba's doubling down on recruiting senior financial services executive talent, adding to its appointments of Ubank, Judo Bank, eftpos and Citi Bank executive, Alex Twigg; Goldman Sach's Frank Zhu and Macquarie Bank's Telly Desillas. Recently hiring Adrian Valinno, BNY Mellon's former Digital Transformation Lead.
"It's really important to us to keep attracting the right talent and challenging the ridiculous notion that fintech shareholders need extreme patience in seeing their returns. Our continuing rate of achievement blows that notion out of the water," concludes Porcelli.