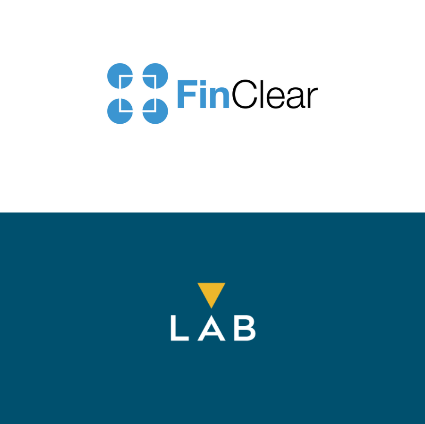 LAB Group integrates with FinClear to simplify client onboarding
Australia's leading financial services KYC & onboarding platform provider, LAB Group, announce that it has partnered with leading technology and financial market infrastructure provider FinClear to simplify digital client acquisition and onboarding for FinClear's Stockbrokers and Wealth Managers.
Under the partnership, LAB Group has integrated its highly standardised client onboarding platform, LABform, with FinClear's iBROKER back-office system, an established and reputable post-trade system designed for the Australian market and catering for retail and institutional investors in the equities and derivatives markets.
As part of the partnership, LAB Group has provided FinClear access to its comprehensive Application Programming Interfaces (APIs) for Australian Stockbroking firms, through which these firms' personnel can securely onboard new Wealth Management clients rapidly and at scale.
The LABform API allows FinClear to extract application data entered into a LABform online application.
This "Completion" API service is designed to provide a source of raw data and artifacts for completed applications to clients or third parties on request.
Euroz Hartleys is the first FinClear business to leverage the API and benefit from the integration. Euroz Hartleys is the largest Stockbroking and Wealth Management firm in Western Australia. LAB Group plans to extend API integration to additional FinClear clients throughout the Australian Stockbroking and Wealth Management community.
LAB Group co-founder and Chief Technology Officer, Lyndon Webster, said, "Achieving a true straight-through process for customer onboarding is the ultimate goal and now we have completed this FinClear integration we are excited to be able to offer this capability to other customers."
"Instead of rekeying information from one system to another LAB and FinClear are now fully integrated, which makes the end-to-end onboarding process far more efficient, scalable and cost-effective."
FinClear Chief Operating Officer, Andrea Marani, said,"We are excited to deliver integration with LABform to our iBROKER and TradeCentre clients. Establishing this connection will provide convenience for financial advisers and their clients and facilitate a flow of business through integrated channels. The streamlining of the account establishment process will save our clients time which they could spend talking to their clients."
Euroz Hartleys Chief Operating and Financial Officer, Anthony Brittain, said, "Euroz Hartleys has been a client of LAB Group since 2012 when we were one of the first stockbrokers and financial advisers to adopt their market-leading technology.  Following our acquisition of Hartleys and the continuation of the relationship with FinClear we have been delighted to extend the integration of LABform and iBROKER to ensure we continue to save significant manual labor on processing and facilitate the origination and population of new client applications efficiently."