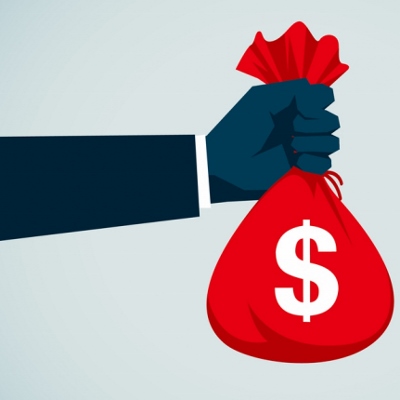 KPMG Australia commits $16 million over three years to fuel growth in Wiise
Wiise, the fast-growing cloud enterprise resource planning (ERP) platform for small and medium-sized businesses, has secured a $16 million commitment from KPMG Australia, following stellar growth in 2023. The company has tripled its revenue over the past two years with 60% year-on-year growth and grown its team to over 40 staff.
The investment will expand Wiise's global footprint with new operations in New Zealand launching soon as its first international market. It will also support Wiise's product-led growth plan.
The latest innovations by Wiise include new bank feeds that introduce consumer data rights (CDR) and the launch of Wiise Warehouse OnTime. The new app enables users to manage warehouse activities, automate workflows and keep accurate inventory records in real time using their own mobile devices or major hardware scanners to avoid mis-picks, delays and errors – ensuring customers and team are happy.
Charlie Wood, CEO of Wiise, compared the funding commitment from KPMG Australia to a Series B funding round and said it would supercharge growth over the next three years.
"Since its launch by KPMG Australia in 2018, Wiise's affordable enterprise-grade business software has found a niche in helping Australian small and medium-sized businesses move forward and make smarter decisions in real time. The ever-increasing demand for intelligent cloud ERP solutions from Australian businesses. Particularly, inventory-based, distribution or manufacturing businesses – the need for smarter solutions is the pathway to predictability and that is fuelling our growth," Wood said.
"This funding commitment from KPMG will enable us to continue to accelerate innovation in our product offering, build new technology, and expand into international markets. We are very proud of achieving these significant milestones and committed to delivering innovative digital transformation solutions to help our small and medium-sized business clients achieve their goals and maximise their market opportunities," Wood added.
Wiise's upcoming expansion into New Zealand aims to fulfil the growing demand for ERP software, particularly from the financial services, manufacturing, and warehousing sectors.
Organisations that rely on Wiise include national transport and logistics company Capital Transport, fire safety solutions provider FVS Services Group, the national standards and certifying body for translators and interpreters in Australia NAATI, and South Australia's Chamber of Commerce and Industry, Business SA.
Sarah Vega, National Managing Partner, KPMG Futures, said the investment was a testament to the firm's ongoing commitment to backing innovation.
"This continued investment in Wiise is the culmination of a multi-year commitment by KPMG to create a home-grown fintech with international potential. Since his appointment as CEO two years ago, Charlie and his team have led the business from start-up to scale-up, and this latest funding commitment brings Wiise a major step closer to becoming not just an Australian success story but a significant player in the ERP market.
"Small and medium-sized businesses worldwide are on an accelerated path of digitisation and need to make smarter and faster decisions. Wiise's comprehensive ERP cloud solutions enable digital transformation and rapid scaling, supporting progress amidst economic uncertainties," Vega added.
In July, Wiise unveiled its new partner program, with six partners achieving Elite status. Designed to accelerate growth for partners within the ERP space, the program continues to deliver success to its strategic partners by serving exceptional quality outcomes for customers throughout their digital transformation, gaining interest from new partners across New Zealand and other markets.