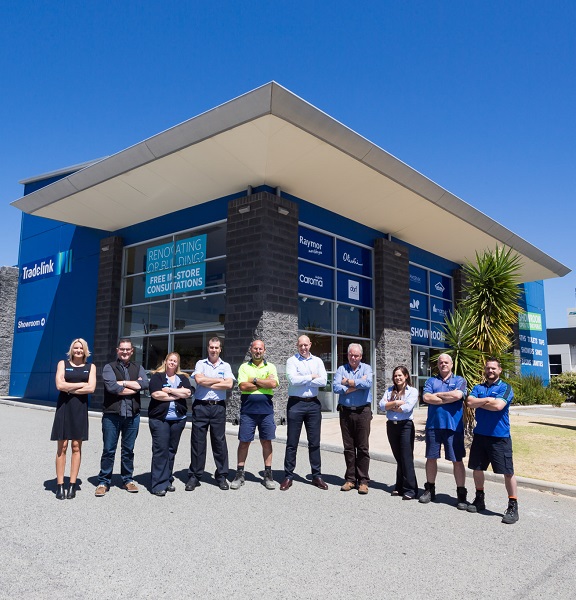 Job done now, pay later, as Zip Business partners with Tradelink
Leading buy now, pay later company, Zip Co Limited, has today announced a partnership with Australian plumbing and bathroom supplier, Tradelink, providing Tradelink's business customers with fair and flexible payment options to better manage cash flow and grow their businesses.
At a time when Sydney and Melbourne businesses are again under COVID lockdown, Tradelink business customers now have the ability to pay with their Zip Business Trade or Trade Plus accounts online and instore at more than 220 Tradelink branches and showrooms across Australia. At a time of renewed COVID pressure the partnership will enable plumbers, small business owners and sole traders to buy now and pay later for bathroom products, fixtures and fittings – including funding multiple jobs at once – without being out of pocket.
Tradelink business customers can access a reusable line of credit between $1,000 and $150,000, perfect for everyday and unexpected spending, and always interest-free.
Luke Naish, Executive GM, Tradelink, stated, "We're excited for what our partnership with Zip Business can offer our customers. Tradelink can now provide a flexible way to pay across our entire range of products, including brands like Rheem, Rinnai, Veiga, Caroma, Oliveri & Raymor.
Whether trades are looking for hot water systems, tools, bathroom fixtures or simply stocking up on inventory, they can now buy everything they need to finish the job and grow their business – without needing to worry about cash flow."
Geof Alexander, GM of Zip Business, said, "Partnering with one of Australia's oldest and most-trusted trade merchants marks an exciting milestone in the growth of our BNPL business products. Sydney and Melbourne businesses are being whacked again by COVID lockdown, so now more than ever, cash flow is king for any small business, with many owners still resorting to traditional financing options like credit cards, bank loans, overdrafts – even dipping into personal savings – to help them manage their expenses."
"We're now in a position to help over 32,000 plumbers, small businesses and tradespeople – around 18 percent of the market – with our fair and flexible B2B payment solutions."
Zip Business Trade and Trade Plus can be used at over 30,000 stores where Zip is accepted, including Tradelink. Both products come with industry-leading payment terms, a single monthly statement and zero interest to pay on purchases.
For more information about Zip Business, visit: zip.co/business/trade