It's time we focused on the right skills, skills that will take Australia out of the Third Industrial Age
by Giuseppe Porcelli – CEO, Lakeba Group
As Australia faces its first recession in 29 years, it's critical business, Government and the public sector work together to kickstart Australia's economy. To do so, we must invest in digital and ICT apprenticeships for the financial industry to create a base for growth. A base defined by the Fourth Industrial Age, as COVID-19 catalysed a never-seen-before national digital transformation effort. And one that will see hi-vis vests swapped for laptops and code.
To ensure a successful "snapback", Prime Minister Scott Morrison needs Australia to make the jump from JobSeeker and JobKeeper to JobMaker by September – a harder pivot than turning gin into hand sanitiser.
He had a heavy focus on job creation and reviving the vocational sector to upskill the unemployed and underemployed. However, as always, the strategy used a broad brush to paint the picture, with little policy direction as to how we make the jump.
To be successful, we must create jobs and reskill the workforce in the right areas, to create an "economic bridge" over the September stimulus gulf. And, we cannot rely on sectors based on previous industrial ages. While necessary, these sectors will not be the ones that create the jobs we need for the future.
Why mining won't save us this time
Australia is known as the world's largest exporter of coal and iron ore, with mining accounting for nine per cent of total economic activity (ABS). It is a central cornerstone of our economy and has supported our high standard of living for over a decade. But this is an economy that is most suited to the Second Industrial Age when fossil fuels were central to powering the nation.
According to the ABS, the mining sector currently employs just 1.9 per cent of all workers. Since its peak in May 2012 (Fig 1.) jobs in mining are in decline. Why? Because the industry is using the latest technologies to automate extraction – from autonomous vehicles to Artificial Intelligence (A.I.). Workers are transitioning from the coalface to behind a monitor.
Figure 1: 6291.0.55.003 – Labour Force, Australia, Detailed, Quarterly, Feb 2020
While Scott Morrison claims the resources sector can "fuel large global populations, including our own, and support vibrant rural and regional communities", fossil-fuels are unlikely to boost jobs directly. Particularly as China – our most significant customer – moves to become self-reliant, and the rest of the world turns to renewables.
This doesn't sound like a sector we can rely on to be a 'JobMaker'.
We won't build our way out of this one either
The Government has also slated propping up the construction sector as a way to reignite the economy, promising large-scale infrastructure projects and residential home buying grants.
However, while the construction sector is the third biggest employer in Australia, it hasn't been the biggest loser of jobs during COVID-19 (Fig. 2). And, frankly, it's currently holding by itself and will continue to do so as the economy comes out of hibernation.
Figure 2: 6160.0.55.001 – Weekly Payroll Jobs and Wages in Australia, Week ending 2 May 2020
Australians will always want to own a home – which means buying and renovating a property to make it your own. And, the Government will still need to modernise physical infrastructure. So, construction will remain. There may not be an explosion in new jobs, but those working within it will continue to see a steady stream of work.
Australia's Fintech Opportunity
One of the side effects of COVID-19 has been the dramatic digitalisation of Australia. And this has had a significant impact on how Australia completes financial transactions. COVID-19 all but killed cash, with contactless payments becoming the de facto payment method. Digital banking has exploded, as bank branches closed during the pandemic. And paper-based documents for mortgages or loan originations went online. The ICT departments at banks have never been busier.
As a nation, we have not turned to coal or construction as our crutch for the economy. We've focused on rapidly commercialising Australian ingenuity in the technologies and services of the future. A sector that has seen significant growth over the last five years (Fig. 3) but not quite as much success.
Figure 3: 6291.0.55.003 – Labour Force, Australia, Detailed, Quarterly, Feb 2020
This Aussie ingenuity has been increasingly apparent in the financial sector or more specifically, our growing fintech sector. According to Findexable, Australia's fintech scene currently ranks eighth in the world, with over 500 fintech's recorded by a Visa market scan in 2019.
This comes as no surprise. Australia's financial sector has been through a lot. The last recession and the Royal Commission ensured they had the financial strength to stave off another crisis. Banks tweaked their business models to ensure they are at the forefront of innovation, leading the sector to grow its value. Today, it is the most significant contributor to Australia's total economic activity (Fig. 4). The only other industries seeing steady growth are mining (but for how long), professional, scientific and technical services (ICT) and healthcare (understandably).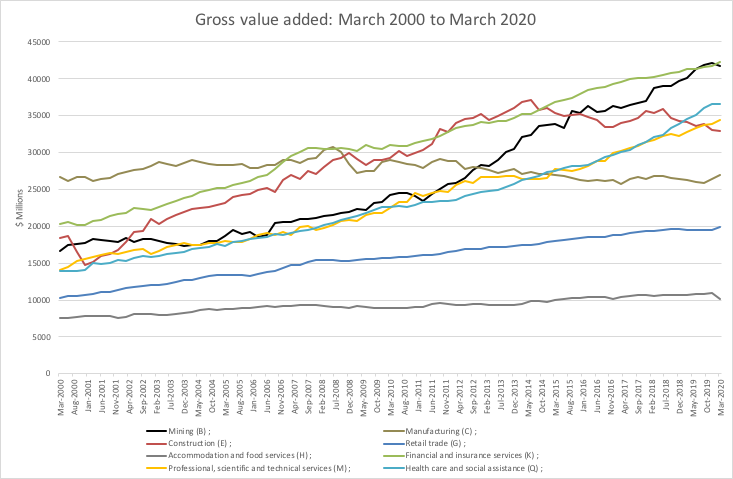 Figure 4: 5206.0 – Australian National Accounts: National Income, Expenditure and Product, Mar 2020
If Morrison wants to reinvigorate Australia as the "clever country", as dubbed by Bob Hawke – his inspiration for Accord 2.0 – the opportunity is clear. It is in supporting our growing financial and ICT sectors. Or Fintech.
The Need for Banking Skills 4.0
Even before COVID-19, the pace of job creation and wage growth was slow. Australia was struggling to reduce its unemployment rate, and retrenched workers often ended up in the same bucket. Traditionally manual, labour intensive, repetitive work was being automated – such as the bank teller.
So, how do we reskill the workforce for the Fourth Industrial Age? By pivoting our vocational training and apprenticeships towards banking 4.0.  That means improving on our poor numbers within ICT courses.
Currently, ICT apprenticeships only account for 1.3 per cent of commencements in 2019 – or 2,095 traineeships, according to NCVER. This pales in comparison to construction (14 per cent) and mining (4 per cent). Even more worrying is ICT apprenticeships are in decline, with a 45 per cent drop since 2015.
Figure 5: Apprentices and trainees 2019: September quarter – Australia, NCVER
ICT apprenticeships only account for a tiny proportion of vocational training. Yet, technical roles employ almost 10 per cent of the workforce, similar to that of construction, which has 25 times more apprentices currently in training than ICT. And, we've seen the future in mining, where utes and hi-vis vests are being traded-in for laptops, drones and code.
We cannot rely on the Government alone
While increased public sector funding is crucial, businesses also have a vital role to play in enabling our workforce to grow and succeed in this new future, a view also held by NCVER. Together, we must design, create and facilitate the reskilling of our labour market to improve the economy post-COVID-19. We must invest in vocational training and reskilling the workforce for the digital jobs driving our economy today, to see any form of recovery post-September.
Salesforce, LinkedIn and Facebook all have skills training programs to capture overseas talent for the benefit of their home economies. Its time Australian businesses caught up.
At Lakeba, we are taking a proactive approach by designing a curriculum that will bake the base of the Fourth Industrial Age, in collaboration with Australia's leading educational institutions. And, we'll be looking to invest in Fintech talent hubs both at home and abroad.
It's our belief we can improve tomorrow together. But to do that we need to invest, educate, create, innovate and commercialise the technologies and services of the Fourth Industrial Age.