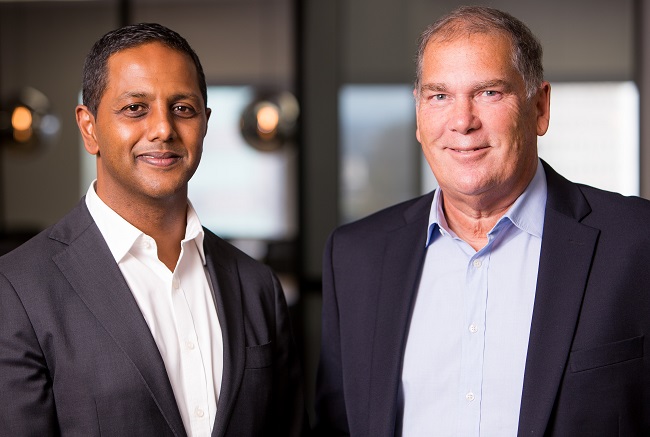 Ignition engages Morgan Stanley Wealth Management for additional capital raise
Ignition Advice has engaged Morgan Stanley to raise additional capital for the firm. Morgan Stanley will raise up to $35million, with a post-money valuation of $105 million, via a new Series B capital raise and a partial sell-down.
Shaun Bornstein, Executive Director of Morgan Stanley Wealth Management, says, "Ignition's exponential growth opportunities and the ability to form strategic partnerships with a number of tier one firms makes an exciting investment opportunity."
Ignition offers a full end to end platform for enterprise, including onboarding, consumer engagement, compliant advice, sales completion, ongoing account management and client servicing.
Bornstein continues, "Ignition is a smart, global technology company that allows any institution to transform the way they guide and advise customers. The technology is white-label, embeddable and uses AI, machine learning and algorithmic technology across three verticals: investments, insurance and retirement."
To accelerate growth, Ignition will focus on strategic partnerships with core banking and wealth recordkeeping platforms that power more than 4,500 banks, including the recently announced global partnership with Avaloq.
Co Founder and Director of Ignition Advice, Mark Fordree says, "We are delighted to be working with Morgan Stanley, a global tier 1 firm that understands our journey and is able to support our business on the exciting road ahead."
Morgan Stanley has completed a roadshow, introducing Ignition to a number of institutional investors, family offices and ultra-high net worth clients.
"The timing is right for Ignition to raise extra growth capital. Ignition is identified as one of a small handful of enterprise grade, advice platforms, globally which have solved for insurance, wealth and pensions, as a white label customer first experience. We are now ready to scale and win significant market share," Fordree explains.
Proceeds from the raise will be used to support business development and product research, ensuring that Ignition's technology solutions remain at the forefront of global innovation. Ignition is expected to IPO in 2022.