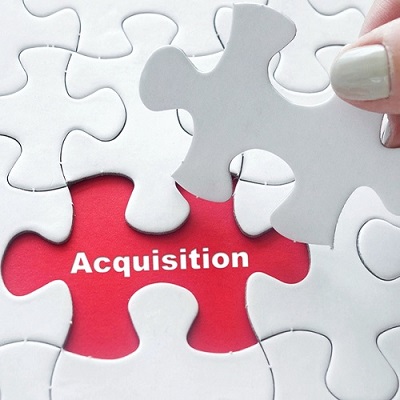 HUB24 to acquire fellow ASX-listed fintech Class
ASX-listed fintech Class Limited (ASX:CL1) has announced that it has entered into a Scheme Implementation Deed with fellow listed fintech HUB24 Limited (ASX:HUB), under which HUB24 has agreed to acquire all issued shares in Class by way of a recommended court-approved Scheme of Arrangement.
The combined entity will create one of Australia's leading providers of platform, data and technology solutions for the wealth and SMSF industries. Class will continue to operate as a standalone business unit within the HUB24 group, with the Class management team invited to join HUB24 upon completion of the transaction.
Under the Scheme, Class shareholders will receive one HUB24 share for every 11 Class ordinary shares held, and a cash amount of $0.10 for every Class ordinary share held, based on the last trading price of HUB24 shares on 15 October 2021.
The consideration to be offered to Class shareholders values Class at a price of $3.11 per share and an implied market capitalisation of $386 million, based on the last trading price of HUB24 shares on 15 October.
Class Limited's board of directors has unanimously recommended the Scheme, in the absence of any superior proposal and subject to the Independent Expert concluding that the Scheme is in the best interest of Class shareholders.
Each Class director intends to vote all shares that they control in favour of the Scheme, as does Spheria Asset Management which, with control of approximately 19.99% of the ordinary shares, is the largest Class shareholder.
Class chairman Matthew Quinn commented, "The Class board of directors has carefully considered the proposal and believes it represents compelling value for Class shareholders. The structure of HUB24's proposal provides an exciting opportunity for our shareholders to maintain exposure to Class's growing business, while also sharing in any future upside and combination benefits with HUB24."
HUB24 is a leading provider of wealth-management products and services, including superannuation and investment platforms, technology, and data solutions for the Australian market. With one of the fastest-growing investment platforms in the market, HUB24 is recognised for providing choice and innovation that creates value for advisers and their clients.
Class is an Australian pioneer in cloud administration solutions for SMSFs and trusts; the acquisition will help enhance HUB24's scale, capabilities, distribution, product offering and technological development.
"The combined strengths of Class and HUB24 will further accelerate the transformation of Class and provide exciting opportunities for future growth," CEO and managing director of Class, Andrew Russell, said. "Class will be run as a standalone business within the HUB24 group, leveraging our deep technology expertise to deliver superior outcomes to both sets of customers."
The transaction is expected to close in the first quarter of calendar year 2022.