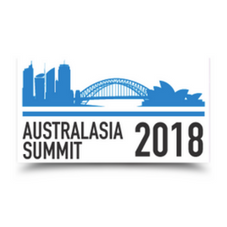 Growth, diversification, consolidation: AltFi Summit 2018 leaders offer their predictions
Fintech leaders from across the globe are converging for the AltFi Australasia Summit in April, to discuss the most urgent issues and trends impacting growth, diversification, and consolidation in the global alternative finance industry in 2018.
Keynotes, panellists and sponsors will include alternative lending firms, digital banks, industry influencers and regulatory representatives, such as OnDeck, KPMG, Ratesetter, NowFinance, Equifax, Macquarie Capital, NAB, Moula, MoneyPlace, Credible, BGA Digital, Moneycatcha, Creditease, Othera, Liberty Home Loans, uno Home Loans, and FinTech Australia.
It will be the third year the Summit has run in Sydney, amassing each yeah an ever-larger following of loyal attendees.
Event owner, Glenn Hodgeman, believes momentum has built so strongly due to the pervasive and growing structural shift occurring within global lending and alternative finance, driven by digitisation and financial intermediation.
"Finance as we know it is shifting dramatically, and it's a shift that's unlikely to ever reverse," said Glenn Hodgeman.
"While today's traditional banks probably will never truly disappear, I do believe they will be forced to fundamentally change their approach to lending, customisation, and funds delivery – and this will happen sooner rather than later.
"Uniting as a community to both educate and learn from our peers will be integral to ensuring we maintain strong momentum in this billion dollar industry in 2018 and well beyond," concluded Glenn Hodgeman.
Early bird tickets for the AltFi Summit are now available until 26 March: www.altfi.com/events/australasia-summit-2018 
PREDICTIONS AND COMMENTS BY KEYNOTES AND PANELLISTS:
Keynote speaker, OnDeck Global CEO Noah Breslow, said: "There is no doubt that the Australian market is on a trajectory which will create great opportunity. According to the Reserve Bank of Australia, SMEs make up approximately 70 per cent of Australia's workforce and contribute over 50 per cent of the country's GDP. With tighter credit conditions, many of these businesses have been finding it difficult to access capital to grow their businesses. A genuine need to fill the void has led to the rise of online lenders such as OnDeck – and customers' acceptance of us means we are here to stay.
"Our sense is the market's preparedness to embrace technology will be a differentiator that separates Australia from other global markets. Over the last year, we have seen a raft of changes on the regulation front come to life. As the local market continues to develop, we believe this will encourage greater competition and innovation. Further, the Federal Government's commitment to open data and the recent changes to comprehensive credit reporting will improve the flow of information between banks and alternative finance players, creating a more level playing field."
Keynote speaker Ian Pollari, Banking and Global Co-leader of KPMG Fintech practice, said: "The fintech market is evolving rapidly, with greater participation, investment depth and geographic diversity than ever before. It's likely we will see many of the more mature fintech companies, e-commerce platforms and large technology giants move into adjacencies to create new forms of value for their customers.
"Globally, fintech should continue to grow, diversify, and in some of the more mature sectors – such as lending and payments – to consolidate over the coming 12 to 18 months. Artificial intelligence, insurtech, regtech and blockchain remain hot areas of fintech investment, with the implementation of PSD2 in Europe, Open Banking in the UK, and its pending introduction in Australia in 2019, expected to put an increasing focus on data and API management capabilities."
Gerd Schenkel, Managing Director of BGA Digital and former Tyro CEO said: "Whilst there has been some product innovation benefitting customers, liquidity remains tightly controlled by the big four banks."
Danielle Szetho, former CEO of FinTech Australia, said: "Australia's FinTech credentials are firmly established, built on a framework of world-class regulation and a collaborative approach to innovation from government, regulators and industry. With world-class talent and strong customer demand, it's no surprise to see Australia's Alt-Fi sector is outpacing the rest of the region when it comes to alternative finance." 
Stephen Dash, founder and CEO of Credible, said: "Consumers are driving many of the changes in financial services. They expect simplicity, transparency and immediate value – similar to what they demand from companies like Amazon and Kayak. We're seeing bifurcation between those financial services companies that are adapting, and those that are being left behind."
Vincent Turner, founder of uno Home Loans, said: "While I think there will be unique partnering opportunities between fintechs such as digital banks, robo-advisors, and online lenders, I still believe fintechs partnering with the established players (and the reverse) as being far more critical to driving innovation in financial services."
Early bird tickets for the AltFi Summit are now available until 26 March: www.altfi.com/events/australasia-summit-2018