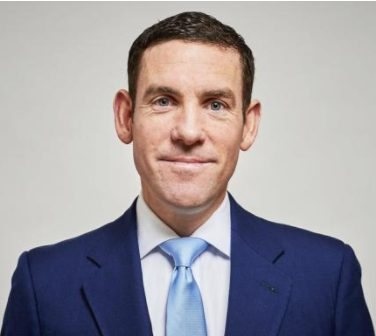 Greensill to challenge Citi with $1.15b boost from Softbank
Rich Lister Lex Greensill says a $1.15 billion equity injection from Softbank, the largest-ever venture capital investment in an Australian private company, will help him leapfrog Citi to become leader in the $80 trillion global working capital finance market.

The $US800 million ($1.15 billion) investment into Greensill Capital from the Japanese bank's Vision Fund, major backer of global disruptors Uber and Alibaba, is understood to have valued the financier at just over $5 billion.

That is the same size as Bendigo Bank, and 50 per cent larger than Bank Of Queensland – examples of the traditional lenders Mr Greensill says generally have failed to provide working capital finance to small-to-medium enterprises and forcing them into more-expensive invoice financing.

Greensill uses data-driven insights to sit between suppliers and their larger debtors, paying suppliers on time and in full – bar a fee and an interest rate that the founder says is lower than bank rates. This compares with the 10 to 20 per cent a borrower would give up on a typical invoice factoring transaction.

The financier funds its activities through a German bank it owns, giving institutional investors a 2-3 per cent return on funds lent to it for its working-capital finance activities.
To read more, please click on the link below…
Source: Greensill to challenge Citi with $1.15b boost from Softbank