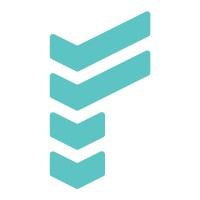 Funding.com.au launches mortgage-backed peer-to-peer investor platform
Mortgage lender funding.com.au has just announced the release of its highly anticipated peer-to-peer investor platform – with an impressive advantage over its competitors. Unlike other prominent peer-to-peer lenders including SocietyOne and RateSetter, loans issued by funding.com.au are backed by mortgages over Australian real estate. It is the first startup of its kind in Australia to gain regulatory authorisation to allow both wholesale and retail investors access to residential and commercial mortgages.
The platform gives investors direct access to the short to medium term mortgage market – a lucrative asset class that has traditionally been guarded by the banks and sophisticated investors. Individuals, private entities and self managed super funds (SMSF) can now participate with an opening balance of $5,000.
All investor loans are secured by a registered first mortgage over Australian real estate. funding.com.au founder Jack O'Reilly says 'we take a common sense approach when assessing borrowers' applications and we only originate loans that have quality underlying security – typically lending to a maximum of 65 to 70 percent of property value. We steer clear of the riskier areas like development construction loans and rural loans where some operators have come unstuck in the past'.
Investors have full control to select and build their own loan portfolio. The loans are catered to borrowers that need a fast and flexible solution and who are prepared to pay a premium for the exercise. Given the short term nature of the mortgages, they are more expensive than your typical mainstream 30-year home loan which in turn allows funding.com.au to offer higher yields between 7 and 9% per annum.
A current example of a loan is a young Victorian couple who have borrowed $75,000 secured against their investment property worth $340,000 to fix up the security and sell. The couple have completed similar fix and flip style property investments in the past and have grown tired of the major banks' loan application process hence turning to a lender like funding.com.au. The investment is offering 8% p.a. return.
The platform's debut comes just months after funding.com.au was named as a finalist in the Finnie Awards, presented by FinTech Australia.