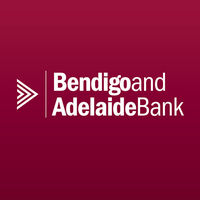 Fintech Tic:Toc strikes major funding deal with Bendigo and Adelaide Bank
Fintech platform and digital lender Tic:Toc has announced a seven year extension to its funding partnership with Bendigo and Adelaide Bank. The funding deal, effective immediately, represents one of the largest fintech and bank partnerships in Australian history.
The agreement will give Tic:Toc the capacity to increase its monthly volumes by more than 300 percent, further accelerating its growth as Australia's leading digital home loan platform.
Tic:Toc operates on its proprietary AI-driven lending platform, which digitises the lending fulfilment process into simple, machine-driven tasks. This innovative model has enabled Tic:Toc to deliver its market-leading customer experience, operational efficiency and credit performance.
The funding agreement signals the Bendigo and Adelaide Bank's continued confidence in its partnership with Tic:Toc and the strength of its operating model.
Anthony Baum, Founder and CEO of Tic:Toc said, "This extension of our partnership gives Tic:Toc access of up to $25bn of additional funding over the next seven years, and highlights the competitive advantage of our asset-light model, with Tic:Toc not bearing credit or interest rate risk. Our valued partnership with Bendigo and Adelaide Bank enables us to operate as a platform company, not an ADI or Finance Company. This means we achieve a greater return on capital as we're investing our Shareholders' Funds into our technology, not using it to fund loans."
"Ultimately, Tic:Toc wants to help more Australians access faster and more cost effective home loan experiences. We've been doing that since 2017, and this funding agreement ensures we can not only keep doing this, but advance our lead as Australia's pre-eminent home loan platform."
Darren Kasehagen, Head of Third Party Banking at Bendigo and Adelaide Bank said, "Tic:Toc's innovative proprietary platform enables Bendigo and Adelaide Bank to benefit from highly efficient home loan fulfillment and superior asset quality."
"We have seen significant growth in our residential lending activity via third-party channels, and Tic:Toc is an important strategic partner for us to grow our market share. We are excited to announce this market-defining distribution agreement with a partner that shares our commitment to innovation and customer experience excellence for Australian consumers."