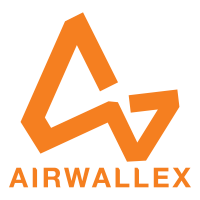 Fintech start-up Airwallex chipping away at the major players
Technology companies do not have to reinvent the industry they address – sometimes they can take a small slice of an enormous industry by being faster and cheaper.

The Melbourne start-up, Airwallex, is a case in point. Offering flat-fee pricing for foreign exchange transactions will not instantly challenge the big players but given that forex sees a global daily turnover of about $US1.4 trillion ($1.9 trillion), the year-old business does not need massive market penetration to be highly profitable.

"There's 230 million foreign exchange transactions per month," says chief executive and co-founder of the company, Jack Zhang.

A former IT engineer for the big banks, Zhang says Airwallex uses some highly complex technology to achieve simple advantages over the typical ways of buying or selling currency.

"We're a market-making company and payments solution," says Zhang. "We don't take risk in the transaction – we find the best market rate."

Airwallex's web-based system uses an algorithm engine to make global searches through its international banking partners and find the best buy-sell trade for any combination of currencies. The peer-to-peer system finds the best mid-market point on currency trades, making the trades faster and cheaper.

"When small business uses foreign exchange, most of their deals are done on the spot market," says Zhang, who used to build forex systems and applications for the big banks. "So we built a system where they can get the best deal at that point in time."

Flat rates for trades

The Airwallex system costs about half of a normal bank-based foreign exchange transaction, says Zhang, because Airwallex charges flat rates on trades: 1.5 per cent of transaction to China and 1.2 per cent for the rest of the world.

"The banks make their money on transaction fees and on the buy-sell spread," he says. "So on a $10,000 transaction, a business loses $500 with traditional providers. We don't take the spread and we don't take risk – we're a market maker, totally transparent, totally predictable in the fees you pay."

Having started at the beginning of 2016, the company now has more than 600 SME clients and 30 employees, having only gone "live" in July. It also has the backing of China-based VC fund Gobi Partners.
To read more please click on the link below….
Source: Fintech start-up Airwallex chipping away at the major players | afr.com