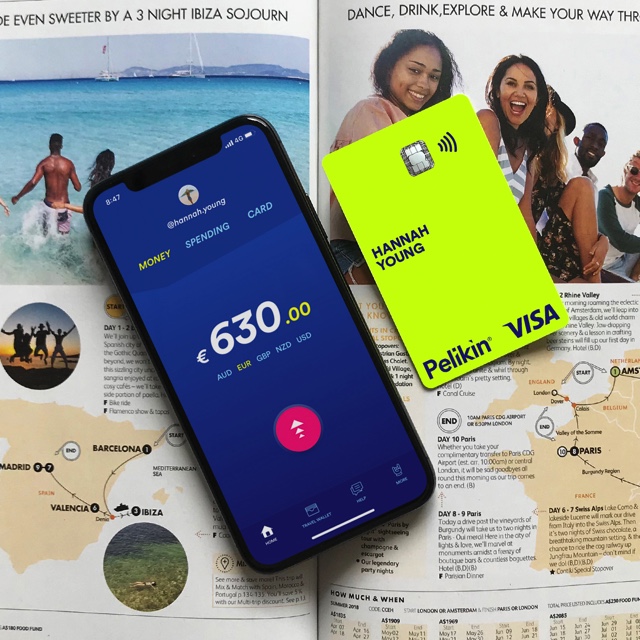 Fintech currency wars heat up as Pelikin prepares to launch
A travel cash mishap in Croatia was Sam Brown's inspiration to launch startup Pelikin into the competitive space of travel money and foreign exchange.

"I was in Croatia, I went to get money out, put my travel card into the ATM and then cancelled my transaction because I changed my mind. My travel provider thought that was suspicious and blocked my funds. What that led to was having to borrow money, from the people I was travelling with," Brown says.

Brown has just closed out a crowdfunding raise for Pelikin of close to a quarter of a million dollars that has been "essentially a marketing campaign" for a the company's travel money app.

Pelikin is a global money app which pairs with a prepaid Visa card and lets users pay in multiple currencies without having to pay transaction fees.

The business had raised $240,000 from more than 100 investors via equity crowdfunding platform Birchal by the last day of its raise on Tuesday.

It's aiming to capture the millennial travel market by offering the ability to split bills and expenses from within one app in whichever currency users need.

"As we scale, we're building a travel marketplace. A central hub for everything travel and money, and have been bringing service providers into the app," Brown says.

The raise buys the startup extra runway ahead of its planned emergence from beta mode in January 2019.

"We've been in product development phase pretty intensely and we've basically been selling a vision, not a product [prior to launch]," Brown says.

The plan is to bring thousands of users onto the app next year, with the business telling investors it will hit the $1 million revenue mark in the first year of launch.
To read more, please click on the link below…
Source: Fintech currency wars heat up as Pelikin prepares to launch