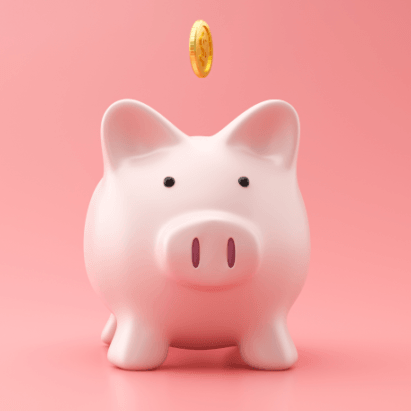 Finspo partners with AFG to help Australians save
Fintech start-up, Finspo, has chosen Australian Finance Group Ltd (AFG) to be the aggregator of its new mortgage broking offering.
AFG was established in 1994, listed on the ASX in 2015, and is today one of Australia's largest mortgage broking aggregators.
The appointment comes as Finspo prepares to launch its free, easy-to-use service that will help Australians save on their banking.
Finspo research shows Australians with a home loan could save thousands each year, just by banking better1. With access to AFG's panel of lenders, Finspo will help Australians get a better deal on their home loan.
"When it comes to saving on your banking, there's a lot people can do themselves… but, sometimes – like when it comes to your home loan – it pays to have an expert in your corner," Finspo CEO, Angus Gilfillan, said.
"We're partnering with AFG so we can give our customers access to a wide range of lenders, and to a team of experts who can help them through the process."
"Australians continue to pay for their loyalty to their lender – new customers are getting better deals from the banks than existing customers. We want Australians to use our 'rate my rate' feature, and if it looks like they could be getting a better deal, we can help them make that happen," Mr Gilfillan said.
AFG National Manager, Strategic Partners and Recruitment, Them Lam, said AFG is excited to partner with Finspo.
"Our enterprise-grade technology and suite of services provides the engine Finspo needs to continue to drive innovation, and to bring a fresh offering to the Australian mortgage market," Mr Lam said.
AFG Head of Sales and Distribution, Chris Slater, said AFG is focused on bringing competition to the Australian mortgage market.
"Supporting Finspo to help Australian consumers get a better deal on their home loan is part of AFG's commitment. We're looking forward to working with Finspo on their growth journey," Mr Slater said.
To lead the new broker arm of Finspo, Nathan Taddeo, former Managing Director at Credo Financial Services, has joined Finspo.
"I got into mortgage broking because I wanted to help people, and Finspo has that mission at the core of its business. Finspo is passionate about levelling the playing field between banks and Australians, and that's a passion I share," Mr Taddeo said.
Finspo is currently testing its app with customers, ahead of its planned release in coming weeks. The app will include:
An overview of the true cost of a user's banking across multiple products and providers;
Personalised insights on where users could save; and
Easy to follow actions on how to save and how to get a better home loan rate.
"The Finspo app has been testing well with customers and we can't wait to launch it to the public very soon," Mr Gilfillan said.
"After all, we spend more time thinking about the cost of milk than we do about the $9,500 some Australians pay each year in fees and interest on their banking1. That's something Finspo is determined to change."
---
1 Based on the average fees and interest paid (after deducting interest earned) by a sample of Australians to their banks and lenders over a 12-month period as per Finspo research conducted in early 2020.