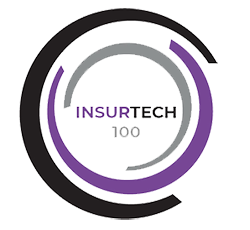 Evari announced as one of the world's most innovative companies on InsurTech100 list
FinTech Global's third annual InsurTech100 list announced Evari as one of the world's most innovative companies addressing the digital transformation challenges and opportunities within the insurance industry

Evari's Co-Founder and CEO, Daniel Fogarty said, "We are honoured that Evari has been chosen as a leading InsurTech100 company. Technology innovation and continuous development are at the core of everything we do and it's brilliant to be recognised for this work on a global scale."

The Evari platform is an end to end enterprise SaaS solution enabling insurers, brokers, MGAs and trusted brands to deliver insurance that is easy to buy, easy to manage and flexible to changing needs.  Evari's advanced technology empowers insurers to develop  and launch brilliant insurance products with easy data integration, and added features such as variable policies With leading no-code configurability, insurers can easily make  changes to their quote flows, question sets, customer documentation, and underwriting and pricing rules, quickly adapting to changing market conditions and customer demands.

Fogarty said, "Customers are demanding digital capabilities, and all insurance businesses must adopt digital to stay competitive and get ahead of the game. Evari's technology operates across the insurance value chain, from quote, bind, full policy administration, and customer documentation, to claims and reporting.  Evari provides ease and flexibility to insurers, MGA's and brokers by leveraging tech and data. We're enabling better cover for customers and enhanced management by insurers."

With such powerful, market leading features it's no surprise that Evari has been listed as one of the world's most innovative insurtech companies amid growing global economic challenges. Evari look forward to continuing growing their partnerships and providing enterprise leading insurance innovations to insurers globally.