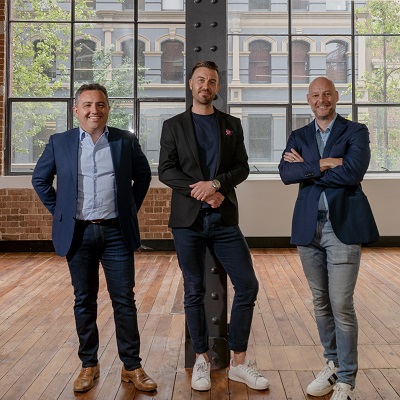 Domain and Limepay launch BNPL & payments venture MarketNow Payments
Enterprise payments fintech, Limepay, has been selected ahead of all other Australian buy now, pay later providers to jointly deliver a bespoke BNPL product called "MarketNow" with Australia's leading property marketplace, Domain (ASX:DHG). 
MarketNow is a secure online payment gateway that allows real estate agencies to collect the total marketing costs from owners upfront when selling their property, whilst vendors have the option to defer payment of up to $25,000 until a later date.  
This allows sellers to better manage their cash flow and optimise their marketing budget, to potentially improve sale price and clearance rates.  
The move is a part of Domain's broader strategy to build or align with best-in-class technology companies and offer a marketplace of property services beyond property listings, including insurance, home loans, and now payments. 
It also demonstrates the broad applicability of Limepay's native payments approach, which can be specifically tailored to the needs of particular merchants – as opposed to the approach of the 'one size fits all' BNPL marketplaces, says Limepay founder and CEO, Tim Dwyer. 
"The traditional application of BNPL sees retailers offering an interest-free purchase with four equal repayments, delivered by one or multiple third-party providers," says Mr. Dwyer.  
"In contrast, the Limepay platform has been built to create a superior and bespoke white-label payments and BNPL solution for all merchants. Our native approach has made it quite straightforward to cross over from a retail application to a real estate application. 
"The result is that individual merchants – like Domain's real estate agents – are able to use MarketNow to innovate around their vendor customers, and create a relationship around payments that allows them to build on and retain their own unique customer insights, relationships, and performance data. 
"It is telling to us that an industry leader like Domain has chosen to bypass third-party BNPL offerings when it comes to the all-important area of payments. It's clear that Domain has decided to use its payments and BNPL offering as a form of competitive advantage, not just a means to optimise transactions." 
The MarketNow platform offers a pay later solution that ensures property marketing costs never get in the way of every property being seen in the best possible light. The solution is currently rolling out to more than 40 agencies across the eastern seaboard as a first phase. 
The payments offering is just one aspect of Domain's commitment to supporting agents within a broader solutions-led property marketplace that adds value at every stage of the property journey, says Jason Pellegrino, Managing Director and CEO at Domain. 
"Domain is evolving from an online classifieds portal to a property marketplace that delivers on our purpose of inspiring confidence for all of life's property decisions," said Mr. Pellegrino. 
"We are building customer-centric solutions inhouse or through strategic relationships with best-in-class technology companies. This ensures our users and customers have access to an ecosystem containing everything they need throughout the journey of buying, owning, renting, and selling property. 
"In the case of payments, an issue we recognised was that sellers often have a limited marketing budget, but still rely heavily on widespread exposure for their listing in order to maximise the chance of a successful sale.  
"The Limepay Domain venture will enable agents to grow their business and ease cash flow strain both on and beyond the Domain platform, and help achieve better outcomes for their vendors and their business. 
"We look forward to rolling out this fantastic new platform and continuing to innovate for our customers." 
MarketNow Payments is a joint venture between Domain and Limepay, and will become more broadly available to Australian real estate agencies early in 2021, beyond those currently trialling the solution.