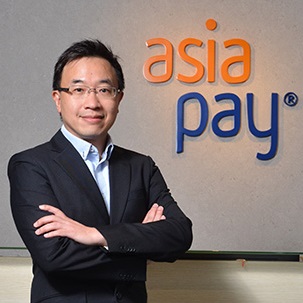 AsiaPay partners with Fat Zebra to further expand in Australia & NZ
Premier digital payment service provider and technology vendor AsiaPay will further expand its payment platform in Australia and New Zealand thanks to a new partnership with Fat Zebra.
Fat Zebra is a scalable global payments partner, with a focus on speed, scale, reach, and building a payments network where partners can thrive.
As part of the partnership, AsiaPay will leverage Fat Zebra's processing infrastructure to access more Australian acquiring networks and domestic schemes, creating secure, seamless payments for its digital merchants across Australia and New Zealand.
AsiaPay Founder and CEO, Joseph Chan welcomed the announcement, stating, "We are excited to partner with Fat Zebra and launch into Australia and New Zealand further. As part of international business expansion strategy, we identified the need for local experts to support in-market, definitely it will help AsiaPay accelerate our growth in Australia and New Zealand, while still allowing us full control and flexibility to create the digital payment values to merchants and best customer payment experience."
Fat Zebra CEO Pred Dragila said Fat Zebra is proud to partner with AsiaPay.
"At Fat Zebra, we focus on modernising payments and giving our partners local market access through a single global platform," said Mr Dragila.
"Our aim is to remove the barriers to entry for our customers by giving them speed to market, the control that they need and the optionality that they want. AsiaPay is a great trusted digital payment platform covering most of the Asian market and we're excited to help them grow their international footprint. his partnership allows them to hit the ground running and offer its customers instant access to this region."