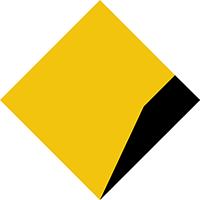 Commonwealth Bank to deliver 'world-first' issuance of a bond on the blockchain
The bank's head of blockchain has revealed the Commonwealth Bank is currently implementing with a large world issuer in what will be a 'world-first' issuance of a bond on the blockchain that it hopes to bring to market in 2018.

The Commonwealth Bank of Australia (CBA) is expecting to be the first to implement the issuance of a bond on the blockchain, and hopes to launch it into the market early next year with help from a "very large" world issuer.

Although the details are limited, the bank's head of blockchain Sophie Gilder told the GMIC Sydney conference on Tuesday that the launch will be the culmination of CBA investing in the possibility of a single transaction that has the asset moving, and the payment for that asset secured, within the blockchain.

"We're particularly interested in that in financial markets in equities, bonds, syndicated loans, many other applications where we currently have markets that have a lot of friction — they currently don't work well," she said.

"We think the platform we have built can make this more efficient."

CBA has been looking into the possibilities of blockchain technology for over four years, with Gilder noting that CBA recognised early on that the technology presented both a significant opportunity and also a threat for the financial services industry.

With a focus on how blockchain and other emerging technologies will impact finance in the future, Gilder and her teams headed into experimentation.

Blockchain, and in particular Bitcoin, is the subject of an enormous amount of hype, Gilder said, adding that she wanted to peel back that hype and understand what the technology can do well and what its limitations are.
To read more, please click on the link below…
Source: Commonwealth Bank to deliver 'world-first' issuance of a bond on the blockchain | ZDNet