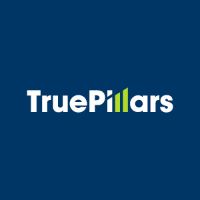 TruePillars launches innovative automatic investment capability
TruePillars, the online marketplace lender allowing everyday Australians to part fund loans to small businesses, today announced the launch of their automated investment capability, AutoInvest.
AutoInvest is their new automated investment tool and the next chapter in a long line of innovations added to their 100% owned technology platform.
The tool, which they believe is a unique innovation in Australian marketplace lending, offers investors the opportunity to establish standing investment instructions in accordance with their specific individual requirements. These instructions will then be automatically executed by the TruePillars platform without the investor having to log into the system, subject to the investor having sufficient funds available.
"This innovation was driven by consistent feedback from our investors. They relayed to us that they live busy lives and they didn't want to miss investment opportunities purely because they were unable to login to our website at the right time." TruePillars CEO, John Baini said. "Investors have also repeatedly told us they wanted a mechanism to automatically re-invest the distributions they receive. AutoInvest also provides this capability."
"This optional feature means that if an investor chooses to enable AutoInvest, the system will automatically invest on their behalf (at the amount and interest rate the investor nominates) in new loan opportunities that match their investment instructions" Baini said.
How AutoInvest works
Via their personalised dashboard, investors can instruct AutoInvest to invest funds subject to the parameters they select. These include:
TruePillars risk rating
Maximum amount per loan opportunity
Minimum borrower interest rate required
Each time TruePillars lists a new loan in the marketplace that matches the investor's instructions, the system will automatically allocate funds on behalf of the investor to the investment opportunity. This provides each investor the opportunity to build a portfolio that suits their individual needs, rather than a more traditional pooled structure where there is a single outcome shared by multiple investors.
The technology that underpins all of this is significant intellectual property that has been built by our in-house development team led by Chief Technology Officer Neil Brennan, formerly of MYOB. The software is designed to fully automate large volumes of investor transactions, whilst maintaining an audit trail at all times.