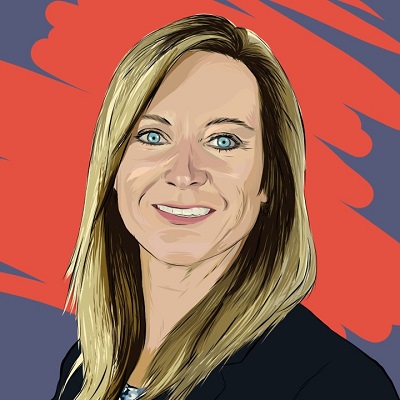 Cape hires former Pepper Money & Westpac exec Tanya Ward as its first finance chief
Cape, the Sydney-based Fintech that works with business owners, CFO's and finance teams to help them take back control of company spending announced that they continue to strengthen their senior executive team with the appointment of the company's first Chief Financial Officer who will report to CEO Ryan Edwards-Pritchard.
Tanya Ward brings over 20 years of financial leadership experience to the role, and has worked across the US, Canada, Asia and Australia, and most recently was Group Head of Financial Planning & Analysis for Pepper Money, supporting the company's transition following its acquisition by the private equity group KKR back in 2017.
Ward commented, "It's a really exciting time to be joining Cape, we're a dynamic disruptor in the finance industry that has the opportunity to provide radically better banking to millions of SME's across Australia and the APAC region.
"What really attracted me to the role is that I'd be focused not just on the data and the unit economics, but I'll be working in a startup that's sole focus is on helping small business owners save time and money through innovative digital solutions.
"Given Cape's product is dedicated to helping CFO's and finance teams spend smarter, I felt that I can really help to develop the product and contribute to the direction of the business with my experience."
Ryan Edwards-Pritchard, CEO & Co-Founder, Cape, commented, "Since we started 5 months ago we've fortunately been able to hire some of the most talented fintech Senior Executives from across the globe. Tanya's joining a formidable team that's focused on solving some of the most difficult issues facing finance teams and business owners across Australia.
"Tanya's unique knowledge of the cashflow & treasury landscape made her the ideal candidate to build out our finance function from scratch as we gear up to launch our MVP and to advance Cape's mission to converge the fragmented world of money for SME's, leading our customers to a healthier financial life."