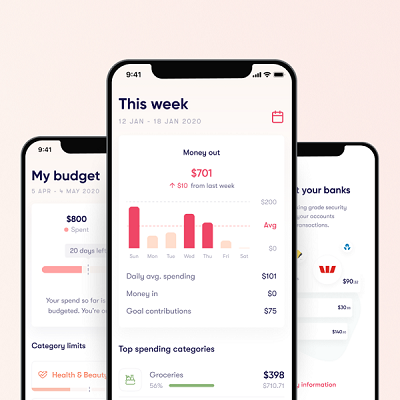 Basiq and Pocketbook partner to help Australians spend and save smarter
Basiq has partnered with Pocketbook, Australia's number one personal financial management app, to help transform the way Australians stay on top of their money.
With Basiq, Pocketbook users can securely connect their bank accounts in seconds and track their money, wherever it's stored.
The idea for Pocketbook started in 2012 when founders Bosco Tan and Alvin Singh became frustrated with how difficult it could be to keep track of money.
Since its first prototype as a spreadsheet, Pocketbook has come a long way. The company was acquired by Zip in 2016 and to date has helped over 800,000 Australians save nearly $11 million.
For Head of Product, Tamim Noorzad, as much as Pocketbook has evolved, their purpose remains the same.
"At Pocketbook, we want to make sure everyone has the chance to live their best financial life. We made it our business to help our users save smart and spend smarter, without doing much at all. By being able to see all of your accounts in one place, you can analyse your spending to understand where your money really goes and achieve the lifestyle you really want."
For Pocketbook and countless other fintechs, a live connection to a customer's bank account and transaction data is a necessity. With Basiq, Pocketbook users can consent to share their account and transaction data from multiple institutions in seconds, with bank-grade security. Ongoing access to data means that users can easily and dynamically track their money to reach longer-term financial goals.
The Pocketbook app also automatically categorises transactions so users can better understand where their money is going and opportunities to budget and save. Using Basiq, Pocketbook takes the guesswork out of their user's spending with access to enriched transaction data that details the retailer, location and expense category of each purchase. Rather than seeing an unrecognisable business name, users can get a granular view of spending that can be aggregated by categories like groceries and transport.
For Basiq founder and CEO, Damir Cuca, Pocketbook is a classic example of how aggregated financial data underpins fintech as we know it today.
"From the beginning Pocketbook has validated how programmatic access to financial data can make personal finance more accessible. As open banking increases this flow of data, fintechs like Pocketbook will be able to benefit more consumers in more segments. Basiq's role is to take care of all the heavy lifting so innovators have all the building blocks they need to define the future of money."
As fintechs increasingly turn their attention to data-driven automation to help consumers make better financial decisions, ongoing access to aggregated and categorised financial data is more important than ever before. From securing consent to data governance and analytics, the Basiq platform transforms ongoing access to data into the personalised and real-time insights that inform transformative customer experiences.