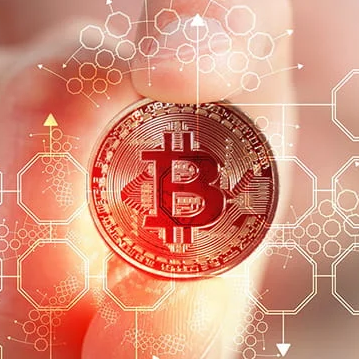 Bitcoin is trading at a spectacular all-time high. Here's why.
Bitcoin has hit a spectacular all-time high, reaching a value of US$41,962.36 ($54,390) last week, more than double the US$20,000 ($25,900) peak of the 2017-18 boom.

With the global economy still in crisis, COVID-19 continuing to rage and political chaos in the US, perhaps this is hardly surprising.

According to an article from RMIT professor of economics Jason Potts and PhD candidate Kelsie Nabben, which appeared on The Conversation last week — written when the price was sitting at a mere US$34,000 ($44,000) — the boom can be boiled down to three factors. Namely, "ideology, social sentiment and hope".

The COVID-19 pandemic has also undoubtedly fuelled the digital economy, as new technology has become more accessible to more people.

The pandemic has broadly led to increased adoption of fintech, and a public demand for more autonomy when it comes to their financial futures.

It stands to reason that interest in cryptocurrencies comes simply as an extension of this.

A Forbes article also points to Bitcoin's growing reputation as 'digital gold'.

Governments all over the world have reacted to the COVID-19 economic crisis by printing cash. In turn, that's led to investors considering Bitcoin as a relatively safe hedge against inflation.

In Australia, interest rates are sitting at an all-time low, causing people to consider investments that could make their money go further, in the long run. Again, that's led to an uptick in use of investment apps such as Spaceship and Superhero.

And, when it comes to crypto, the writing was arguably on the wall, with micro-investment business Raiz launching its first Bitcoin investment portfolio back in May.
To read more, please click on the link below…
Source: Bitcoin is trading at a spectacular all-time high. Here's why