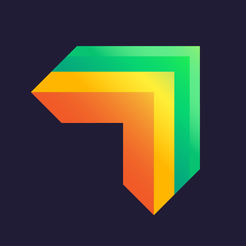 Raiz Invest is a first of its kind Australian, micro-investing platform that allows you to invest your spare change from everyday purchases. It offers customers an easy way to regularly invest either small or large amounts, in or outside superannuation, using its micro-investment platform available via the Raiz app or its website. Select from six diversified Raiz portfolios, constructed in-conjunction with Nobel Prize winning economist, Dr Harry Markowitz.
Raiz was awarded Australia's Investment Innovator of the Year at the 2017 and 2018 FinTech Business Awards and won the 2018 Australian FinTech Award for FinTech Innovation in Wealth Management (Robo-Advice).
Raiz also has features to allow you to save and invest simply for your kids (Raiz Kids), be rewarded with a cash reward for shopping online (Raiz Rewards), to help you understand your finances (My Finance) and invest into Superannuation (Raiz Super).
Raiz has pioneered micro investing, enabling a new class of investors in Australia and now Indonesia & Malaysia.
Australian FinTech is proudly associated with Raiz Invest. To join Raiz Invest please click here.