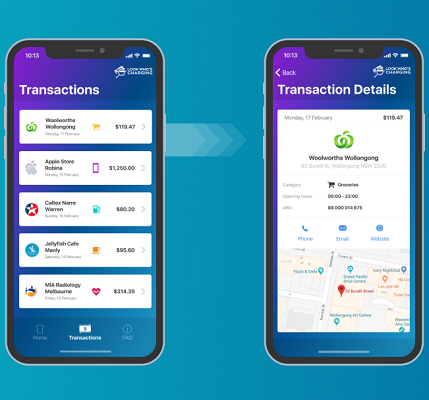 Look Who's Charging passes landmark milestone of enriching 20 billion transactions
Look Who's Charging, an Experian company, announce that the company has reached a record milestone. Over 20 billion individual transactions have now passed through Look Who's Charging's search engine.
This equates to a current run-rate of more than 2 billion transactions a month, which, according to recent RBA statistics1, is about four times the total Australian volume of Visa, Mastercard, Amex and EFTPOS combined.
Look Who's Charging has saved millions of hours in time for everyday Australians and banks' frontline employees. More recently, the technology has enabled financial institutions to make quicker and more accurate lending decisions.
David Washbrook, Look Who's Charging Co-Founder, said "Reaching 20 billion transactions within a few years of launching is an outstanding milestone for Look Who's Charging. These volumes demonstrate the significance of the problem that we have solved. Demand for the technology has also been accelerated by the general shift to digitisation combined with consumers transitioning away from cash in favour of card payments; two trends which have also been further accelerated by the current pandemic.
"We are extremely pleased that our solution is adding real value to both the banks and their customers alike."
---
(1) https://www.rba.gov.au/payments-and-infrastructure/resources/payments-data.html