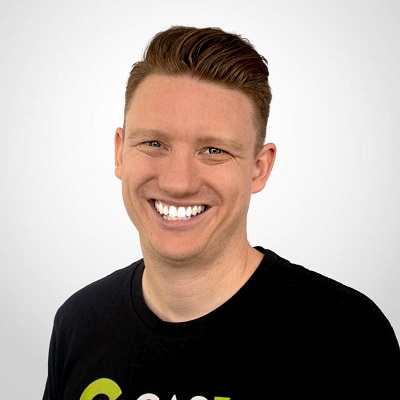 BGL promotes Warren Renden to General Manager – CAS 360, Ecosystem and Brand
BGL Corporate Solutions (BGL), Australia's leading provider of company compliance, self-managed superannuation fund (SMSF) and investment management software, has announced the promotion of Warren Renden (pictured) to General Manager – CAS 360, Ecosystem and Brand.
The appointment comes 2 weeks after BGL introduced a seven-person Executive Team, which includes Renden.
"It has been a pleasure to watch Warren grow and thrive with us both personally and professionally since he joined BGL in 2007," said Ron Lesh, BGL's Managing Director. "His journey has been one of growth and exceptional dedication, and I could not be prouder to see him take on this new role."
A highly experienced Product Manager, Renden has a Bachelor of Commerce in Accounting, Finance and Financial Planning from Deakin University and qualifications in Applied Project Management from the Australian Institute of Management.
Renden has been a member of the ASIC Business Advisory Committee and the ATO Digital Service Providers Strategic Working Group and is currently a member of the DSPANZ Government Digital Services Committee.
During his 16 years at BGL, Renden has had a number of roles, including Support Consultant, Product Trainer, CAS Desktop Product Manager and Head of CAS 360.
"As General Manager – CAS 360, Ecosystem and Brand, I will wear many hats, overseeing BGL's CAS 360 product, Ecosystem platform, Partnerships, Marketing and Events teams as well as being part of the BGL Executive Team," said Renden. "I am extremely grateful for the opportunity and looking forward to exciting times ahead."
Daniel Tramontana, Chief Executive Officer at BGL, said, "Warren's work has touched thousands of BGL users. He is passionate and determined in every sense and is regarded as one of the industry greats. I'm very excited about the opportunities that await Warren and BGL."