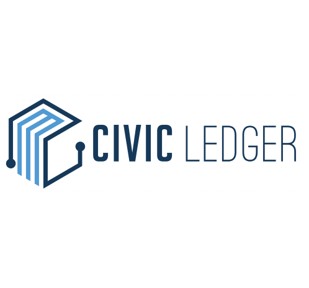 Australian FinTech company profile #90 – Civic Ledger
Company Name:
Civic Ledger
Website:
We have a few!
Key Staff & Titles:
Katrina Donaghy, CEO and Co-Founder, Director
Rob Braunack, COO
Matt Burgess, Senior Blockchain Developer
Fraser MacLeod, Strategic Partnerships and Business Development (Europe)
Joanne Thornton, Advisory Chair
Lucas Cullen, Co-Founder
Grantly Mailes, Co-Founder
Victor Jiang, Co-Founder, Board Chair, Director
Location(s):
Brisbane
Sydney
France
In one sentence, what does your fintech do?:
Civic Ledger build modern digital platforms to help transform the way civic entitlements and public resources are managed to reduce costs and increase trust through transparency.
How / why did you start your fintech company?:
Four years ago, Lucas and I (Katrina Donaghy, CEO) approached the Queensland government and pitched a possible solution to the problem of issuing civic entitlements.  We walked away from that meeting with a purchase order to deliver the very first proof of concept using blockchain technology to solve the problem of shifting from paper based civic entitlements to secure delivery of a digitised permit from a browser to a native wallet on a mobile device and then verifying the transaction on the Bitcoin Blockchain's testnet.  On the back of securing government as a first customer, we had market validation and wondered whether we had something worth pursuing. As it happened, two other people agreed and on 26 September 2016, Civic Ledger was incorporated as a company with four co-founders.
What is the best thing your company has achieved or learnt along the way (this can include awards, capital raising etc)?:
There have been many experiences over the past three and half years – both achievements and lessons.  Being recognised by our peers in 2018 at the Australian Fintech "Finnies" Award as Australia's emerging Fintech Company of the Year was a huge surprise especially given our chosen technology tool is blockchain.  Being part of the strong Australian blockchain community has been a privilege beyond words – our involvement in the former Australian Digital Commerce Association (ADCA) now Blockchain Australia – and being part of its evolution leading to the delivery of the Australian National Blockchain Roadmap in February 2020.  The best thing we have done is that regardless of the ups and downs, we have maintained our values which has seen us build great product – every day I am in awe of our team – how we solve problems that up to now solutions have been elusive or insanely expensive!
What's some advice you'd give to an aspiring start-up?:
Don't forget the boring stuff – be meticulous with your Shareholders Agreements, Company Constitution, get yourself a good Accountant that you can trust so they can teach you about the numbers – you need to be all over your financials and non-financials from day one.  Get market validation before you fall in love with your product – having someone pay for your idea / solution should be your goal. It is easy to get all fired up about what you are building but there are three things that kill startups – the co-founders, you run out of money or the market has moved on and doesn't want your product anymore (shoot bullets not cannon balls).  Lastly, start building your Due Diligence Data room from day one!
What's next for your company? And are you looking to expand overseas or stay focussed on Australia?:
Like most fintech companies born in Australia, we must expand overseas, or we will not scale. In April 2020, we were accepted into the EU Water Tech Accelerator with our lead product, Water Ledger. We were the first Australian technology company into the program.  The aim is to secure 3 pilots over the next 6 months in the UK, Ireland and EU jurisdictions.
What other fintechs or companies do you admire?:
There are quite a few.  I love the work of my peers – Everledger, Geora, FlexDapps, Block8, Beef Ledger, TBSx3, Nodl – the way they all are working tirelessly to realise the potential of blockchain technology.  Not to forget our crypto cousins – BTC Markets, Get Paid in Bitcoin, Livingroom of Satoshi, Coinjar, Travelbybit. I also have a great admiration for the ASX DLT team who, despite what the world said, made the decision to modernise its CHESS system.
What's the most interesting or funniest moment that's happened in your company's lifetime?:
There have been a few interesting moments however I think the one that stands out is when Lucas turned up to the First Parliamentary Friends of Blockchain hosted at Parliament House wearing a hoodie where everyone else was in formals.  He definitely made an impression as at the event was IP Australia, who at the time, were considering exploring the potential of blockchain technology – a tender which we would later go on to win.