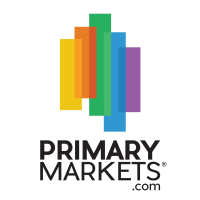 Australian FinTech company profile #68 – PrimaryMarkets
1. Company Name: PRIMARYMARKETS a Linqto Company
2. Website: www.primarymarkets.com
3. Key Staff & Titles:
Jamie Green – CEO
Gavin Solomon – Founder & Executive Chairman
Darren Vaux – Non-Executive Director
Nick Capp – Founder & Non-Executive Director
Joseph Endoso – CFO, Linqto
Philip Reicherz – President, Linqto
Joti Singh – GM – Operations & Registry Services
Kate Graham – Head of Secondary Trading
Rick Solomon – CTO
Oscar de Vries – Senior Manager
Tiffany Fok – Senior Manager
4. Location(s): Sydney, Australia & San Francisco, USA
5. In one sentence, what does your fintech do?: PrimaryMarkets is an independent Unlisted Securities & Investments Platform providing end to end solution for trading existing securities and investments, raising new capital and full transaction management from trading through to blockchain digital registry services.
6. How / why did you start your fintech company?: By establishing a first of its kind online marketplace for illiquid securities and investments, to give accredited investors the opportunity and the ability to get liquidity in this growing Unlisteds market.
7. What is the best thing your company has achieved or learnt along the way (this can include awards, capital raising etc)?: The marketplace for private company shares has evolved rapidly over the last few years in response to changing market dynamics and increasing interest in the next generation of large online companies. Hence, since launching in February 2016, PrimaryMarkets has reviewed over 1,260 investment opportunities, listed over 315 opportunities and traded over A$94M+ in securities. The current network database stands at over 105,000+ individuals within Australia and Internationally. Together with achieving a diverse shareholding of institutional, professional and wholesale/sophisticated investors, which is led by a highly-professional board and management with strong marketplace experience.
8. What's some advice you'd give to an aspiring start-up?: Listen to the market
9. What's next for your company? And are you looking to expand overseas or stay focussed on Australia?: In January 2019, PrimaryMarkets was subject to a scrip-for-scrip Takeover Offer by Linqto, Inc. (Linqto), a Delaware USA company. Linqto is a technology-enabled Investment Platform via mobile app allowing Accredited Investors to identify, evaluate, invest and trade securities in the world's leading private companies, giving us the opportunity to expend to USA and potential to expand to other Asia Pacific regions.
PrimaryMarkets also leads the Keiretsu Forum Australasia, which is the 53rd Keiretsu Forum Chapter. Keiretsu Forum was founded in 2000 in the San Francisco Bay Area, with more than 2,800 investor members in 53 chapters in 26 countries, Keiretsu Forum is the world's largest invitation only angel investor network. Keiretsu Australasia aims to bridge Australian angels to the world using Keiretsu's global deal flow and community across its 53 chapters. In the process also giving PrimaryMarkets an opportunity to expand further.
10. What other fintechs or companies do you admire?: Forge/Equidate, Sharespost, NASDAQ Private Markets and Carat – all USA players heading to unicorn status
11. What's the most interesting or funniest moment that's happened in your company's lifetime?: Most interesting moment for PrimaryMarkets was being able to transact nearly A$10M in Tyro shares after the sellers could not source any buyers using their network of bank managers, lawyers, stock brokers and the like. PrimaryMarkets supported secondary trading in Tyro for over 2 years and transacted over A$35M+ of Tyro shares with a starting price of A$1.07, reaching a peak of A$2.00 per share in September 2019 just prior to the announcement of the proposed IPO.  Following its recent stellar listing on ASX, Tyro shares are now trading at A$3.80.