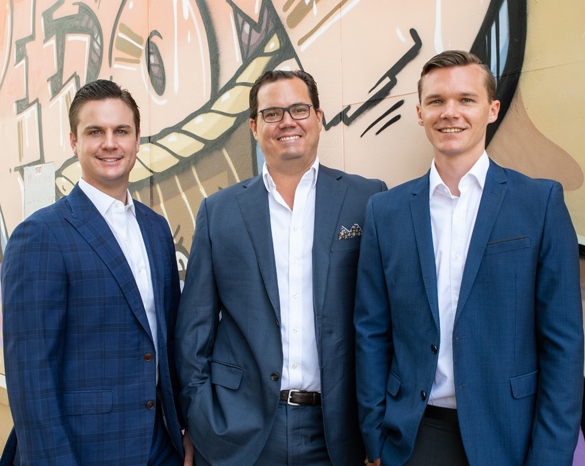 Australian FinTech company profile #17 – Funding.com.au
Company Name:
Funding.com.au
Website:
Key Staff & Titles:
Jack O'Reilly, Founder and CEO.
Location(s):
Funding.com.au operates Australia wide, with offices located on the Gold Coast and in Sydney.
In one sentence, what does your fintech do?:
Funding.com.au is a mortgage finance and funds management company providing short-to-medium-term real-estate secured loans to borrowers – and attractive mortgage investments to investors.
How / why did you start your fintech company?:
Funding.com.au was founded in 2015 by mortgage lawyer, Jack O'Reilly. Jack's vision was to re-imagine property lending by creating an unrivalled experience for both borrowers and investors alike.
Prior to funding.com.au:
– Borrowers in the specialist mortgage market were being poorly serviced by the major banks – and often serviced by inefficient and sometimes disreputable non-bank lenders.
– Everyday investors had limited access to invest in the mortgage space.
What the best thing your company has achieved or learnt along the way (this can include awards, capital raising etc)?:
We've been fortunate to have been recognized by some incredible publications, award programs and industry bodies – but our greatest accomplishment to date has been the release of our peer-to-peer platform (mortgage marketplace).
Funding.com.au is the first Australian start-up to register a peer-to-peer mortgage platform for retail investors and being fully licensed for consumer credit.
The platform was released in late 2017 and holds an impressive advantage over market competitors. Unlike other prominent Australian peer-to-peer lenders offering unsecured investments, loans issued by funding.com.au are backed by mortgages over Australian real estate.
Once an investor has signed up, they can select, invest and manage their investments via their online account.
Individuals, private entities and self managed super funds (SMSF) can participate with an opening balance of $5,000.
Yields are between 7 and 9 percent per annum.
What's some advice you'd give to an aspiring start-up?:
Wake up early. Whether you exercise, or just start planning your day, you're already ahead of the pack.
What's next for your company? And are you looking to expand overseas or stay focussed on Australia?:
We have some exciting plans and opportunities in the pipeline – and some incredible talent coming onboard.
We're really looking forward to kicking some serious goals over the next 12-24 months.
So stay tuned!
What other fintechs or companies do you admire?:
Nike – bootstrapped to build one of the world's most iconic, game-changing brands. Phil Knight's book 'Shoe Dog'. A story of unfailing resilience.
What's the most interesting or funniest moment that's happened in your company's lifetime?:
We recently asked one of our investors for a copy of his photo ID (for our records).
There must have been miscommunication, because he sent us back a selfie of himself, topless, sunbaking on a beach. Happy, tanned, relaxed.
But I guess that's what we offer our investors though, right? Passive income and an online account that can be accessed anywhere in the world, 24/7.