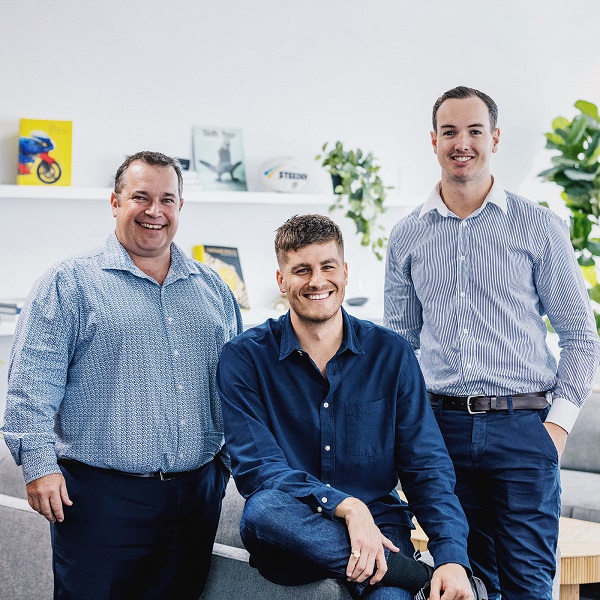 Australian FinTech company profile #128 – MyPayNow
1. Company Name: MyPayNow
2. Website: www.mypaynow.com.au
3. Key Staff & Titles:
Bronson Powe (Managing Director)
Brett Callaghan (Chief Operations Officer)
Nic Bennetts (Head of Credit Assessment and Risk Management)
4. Location(s): Gold Coast, Australia
5. In one sentence, what does your fintech do?: MyPayNow is a revolutionary app that's changing the way people access their wages through real-time payments; meaning you can access your pay, when you need it, without having to wait for payday.
6. How / why did you start your fintech company?: Unexpected costs come up all the time and we don't believe anyone should wait for money they have already earned. We recognised that there were minimal financial alternatives available to consumers, aside from loans or credit cards with high interest and high fees. So, we created a user-friendly solution that allows customers to access up to a quarter of their pay in advance, 24/7.
7. What is the best thing your company has achieved or learnt along the way (this can include awards, capital raising etc)?: Since launching in June 2020, we have experienced exponential growth, largely thanks to the owners belief marketing. Their support has opened many doors for us, with highlights including working with Gold Coast based NRL team the Titans, along with some of biggest shows on television such as MAFS & Big Brother. Our first national brand campaign 'Tired of Waiting' is actually in market right now – you can can catch it on a TV, billboard or phone screen near you!
8. What's some advice you'd give to an aspiring start-up?: Be persistent and stay innovative!
9. What's next for your company? And are you looking to expand overseas or stay focussed on Australia?: MyPayNow has grown rapidly within the Australian market and has no plans to slow down. While we endeavour to explore options that help international workers access their pay early, our main focus is on the Australian market (for now!).
10. What other fintechs or companies do you admire?: We admire Afterpay for trail blazing the BNPL market in Australia. They successfully changed consumer behaviour and forced retailers to evolve to a modern consumer first approach.
11. What's the most interesting or funniest moment that's happened in your company's lifetime?: We created and brought to life our charismatic and cheeky mascot, Slothy! He won the hearts of thousands on television featuring in our first national television commercial and has taken the social media world by storm with his own Instagram account. You can even catch him at the Gold Coast Titans (NRL) home games this year!