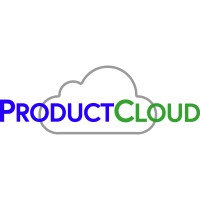 Australian FinTech company profile #123 – ProductCloud
Company Name:
ProductCloud
Website:
Key Staff & Titles:
James Bligh – Co-Founder & Partner
Abaran Deep – Co-Founder & Partner
Mark Evans – Co-Founder & Partner
Location(s):
Melbourne, Australia
In one sentence, what does your fintech do?:
ProductCloud builds and deploys SaaS solutions that integrate product management functions while delivering regulatory compliance for financial services.
How / why did you start your fintech company?:
We saw a need in the market to build and implement SaaS solutions that solve product managers' pain points in an increasingly regulated environment.
What is the best thing your company has achieved or learnt along the way (this can include awards, capital raising etc)?:
Winning our first RFP, beating two big four consulting firms! Being small doesn't mean you are out of the running as long as you have a compelling proposition that solves a customer problem.
What's some advice you'd give to an aspiring start-up?:
Your Story must be compelling
Nail the customer problem you are aiming to solve
Start from the end and work backwards
Listening & reacting quickly to customer feedback must be core to the way you work
Your 'Go to Market' plan is key – no customers, no business.
Have resilience, passion & commitment.
What's next for your company? And are you looking to expand overseas or stay focussed on Australia?:
The ProductCloud platform is highly flexible. We expect that the experience we have gained in supporting the Consumer Data Right, Open Banking regime in Australia will be transferable to other CDR industries. We are not averse to taking our knowledge of Open Banking to other jurisdictions should opportunities present. We have been sought out for our advice both in the US and Europe.
What other fintechs or companies do you admire?:
Lookwhoscharging.com.au. The Look Who's Charging application is directly integrated with over 20 financial institutions, and its data is utilised by millions of consumers every day. Their ability to work with many banks with patience, integrity and transparency is admirable.
What's the most interesting or funniest moment that's happened in your company's lifetime?:
A neobank made a ProductCloud purchase decision in one week, a medium mutual eight and a major bank 12 weeks. It is apparent to us that many of the cultural components of corporations that could be applied to establishing and managing a fintech will lead to its demise.