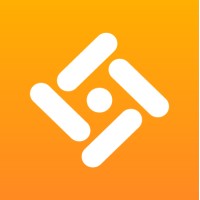 Aussies getting 'fleeced' by major banks, says HashChing
A recent analysis conducted by the online mortgage marketplace has claimed that borrowers with the big four are paying up to $90,000 more than they need to for their home loans.

By comparing the fixed and variable rates offered by the big four banks with those available through the HashChing platform, the analysis revealed it was possible to save up to $90,000 over the life of a home loan.

HashChing pointed out that according to the RBA, one-third of borrowers have less than a month's worth of breathing room around their mortgage, with millions of Australians at risk of falling behind on their payments.

Commenting on the findings, HashChing CEO Mandeep Sodhi said: "Mortgage stress is a harsh reality for one in four (767,000) households in Australia [according to recent data from Digital Finance Analytics].

"Reducing this monthly expenditure by even half a percent will put hundreds of dollars back into borrowers' pockets every month and reduce the risk of mortgage defaults.

"Half yearly profits for the big four banks top $15 billion, thanks in no small part to the out-of-cycle rate hikes. Good for them, bad for the many Australians in danger of losing their homes as they can't afford to pay off their mortgages anymore."

Further, Mr Sodhi opined that the banks' 'profit first' mentality is illustrated by the fact that borrowers could get a better rate with a big four bank by going through the HashChing platform rather than negotiating with the bank directly.
To read more, please click on the link below…
Source: Aussies getting 'fleeced' by major banks, says HashChing – The Adviser