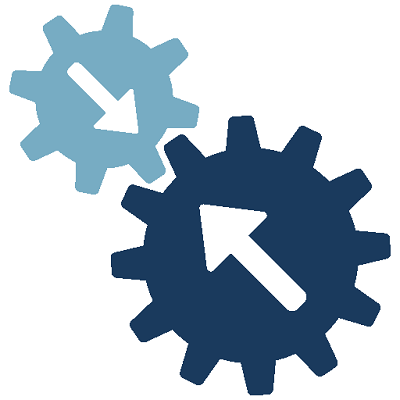 Square's payment ecosystem is now fully evolved
Everyone knows Square for their card readers and payment systems, but did you know Square has a fully evolved payment ecosystem to help your business in more ways than you thought?
Square Country Manager Ben Pfisterer outlines seven features you may have missed.
Virtual Terminal
Virtual Terminal allows a business to enter a customer's credit or debit card information without the need for a card reader or app. Simply log in on your computer and start taking payments either over the phone or in person. You can give employees access to take payments from their computers, too. You get your funds as fast as the next business day.
E-invoicing software
Square's free invoicing software enables you to send unlimited e-invoices from the Square Point of Sale app or your Web Dashboard, and your customers can then pay you quickly and securely online with the click of a button. You're only charged a flat fee when a customer pays you online, and you can also leverage other powerful features such as Card on File or Recurring and Scheduled Invoices.
Custom digital receipts
Storing paper receipts can be a pain for your customers and makes filing a nightmare.  Your customers can receive a digital receipt every time they pay, saving paper and effort. Customise your receipts with your business name and logo. You can use your digital receipts to collect customer feedback and privately resolve any issues with your customers.
Integrated accounting software
Integrating your point of sale with cloud-based accounting software will allow your transaction data to flow seamlessly between platforms, improving accuracy and reducing the need for manual data entry. Square Point of Sale integrates with Intuit QuickBooks Online and Xero, giving you the choice of some of the world's best cloud-based accounting software.
Business intelligence and reporting insights
Square Analytics, which uses all the valuable data captured from your point-of-sale system, gives you an unparalleled level of insight into your business operations. You get an ongoing view of comparative sales reports, the busiest times of day, customer frequency and feedback, sales numbers by an employee, and much more. Best of all, it's free to access all of these reports from your Dashboard.
Build with Square payments APIs
Square lets developers build an ecosystem for businesses to seamlessly accept payments online, in-store, or on the go. With our Square payments APIs (e-commerce API and point-of-sale API), you can create customisable solutions that work for any size business. With less than ten lines of code, you'll be ready to seamlessly integrate Square into your checkout process.
Customer Lists
Square Customer Directory is a better way to store vital business information. Upload your existing customer list or manually add a customer's details right at the point of sale. Access your information anytime, anywhere via the Square Point of Sale app or in your Square Dashboard. Square's client management software uploads a CSV of your customers straight into the Directory. Add any additional information and edit, group and manage customers directly from your Dashboard