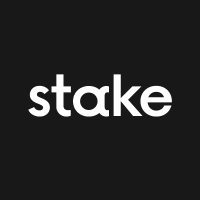 Aussie fintech startup Stake makes buying US shares easier than buying shoes
Aussies now have simple, pain-free access to the US share market thanks to fintech startup Stake, a revolutionary platform that makes making shopping for shares as easy as buying shoes online. Stake operates more like an eCommerce site than a financial services platform, and is breaking down the current barriers limiting Aussies to local investments, cutting out the middleman and providing simple, user-friendly tools to buy, sell and gift global shares with $0 brokerage.  From Apple to Atlassian, Aussie investors now have access to US shares at their fingertips.
Stake's CEO, Matthew Leibowitz is well versed in investing in global markets, having previously spent a decade at global trading firm Optiver, five of which were spent as a partner.
Why Stake matters
Despite big US companies like Netflix and Amazon changing the Australian landscape and influencing our everyday lives, Australian investors are still pushed to buy on the ASX, which returned -0.20% over the past five years. There are a heap of roadblocks associated with buying US shares as an Aussie, from tax forms to foreign exchange fees – Stake provides the tools to break down these barriers.
The founding team, Matt, Jon and Dan, who between them have decades of experience in the US trading and FinTech industries, were fed up with Australia's inability to invest in the best stocks in the world, and set out to change things. They've created a platform that eliminates the hidden charges and clunky user experience traditionally associated with online investment.
With Stake, Australians have the power to grow their investments on a global scale. They can invest in businesses that are directly relevant to them. Whether it's buying shares in Facebook or investing in Berkshire Hathaway, Stake is helping Aussie investors of all ages get out of their backyard and into the global markets.
More than US$7.5 million transacted
More than US$7.5 million has been traded on Stake since launch, with an average growth rate of  ~100% month on month in the number of accounts and funding, showing the growing appetite for overseas investment.
To date, the five most popular stocks bought through Stake are:
•    Tesla
•    Apple
•    Alibaba
•    Amazon
•    Berkshire Hathaway