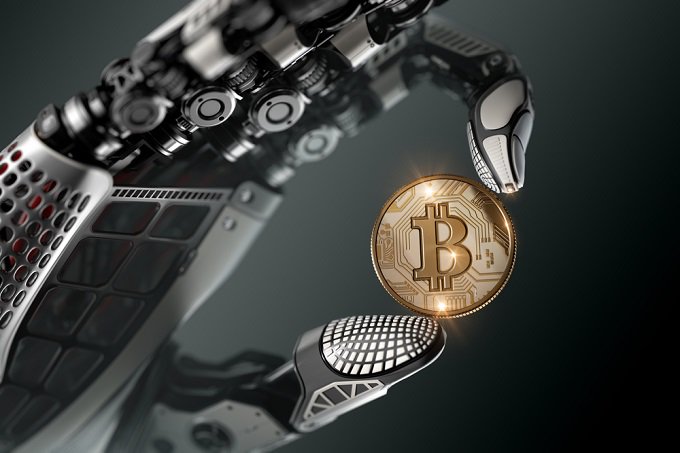 Why Twitter is taking the place of r/Bitcoin and Bitcointalk
Many Bitcoin core developers, business leaders and commentators post more often on Twitter than in crypto-related forums, such as Bitcointalk and the r/bitcoin subreddit. They engage in heated debates on the state of cryptocurrency.
See this tweet from Samson Mow, the chief strategy officer at Blockstream, and the conversation that followed it:
Here's a good analogy for laypeople: #Bitcoin Core = game software, miners = servers, users = players. Players buy the game they want to play. More players, more servers. If players stop playing the game, fewer servers are needed. Datacenter operators don't modify game rules. https://t.co/Z5rD39QuhQ

— Samson Mow [NO2X] (@Excellion) October 20, 2017
A check on core developer Peter Todd's Reddit username discloses that he posts there a few times a week. However, he posts and engages other users on Twitter several times daily. Cornell University professor Emin Gün Sirer, one of the most known crypto security experts, also posts almost daily on Twitter, but never on Bitcointalk or Reddit.
If you are a Bitcoin user, developer, entrepreneur, investor or enthusiast, following the discourse in the crypto space is critical. Staying current is how you learn about technical upgrades, innovations and opportunities.
While the frequency of meetups and conferences in cities and towns around the world grows, online forums remain the primary drivers of discourse in the crypto community.
Bitcointalk and r/Bitcoin were once the most easily accessible, especially to those with an interest in technical discussions and who were new to cryptocurrency and blockchain.
A Place for Productive Discussion
Bitcointalk, which Bitcoin founder Satoshi Nakamoto helped set up in November 2009, has over 460,000 active users who discuss hundreds of topics daily. The subreddit r/Bitcoin is another popular forum, which has over 365,000 users, and an average of 8,000 users online at any time.
Accusations that these forums have become intolerant to divergent views, however, are common. The Bitcoin scaling debate polarised users, many who then claimed moderators favoured supporters of solutions offered by developers within the unstructured team called 'core.' Users claimed posts and comments that support solutions by other developers were deleted or never approved.
Forum moderators and their supporters, however, have declared censorship necessary to civilized discussion. In February, /r/Bitcoin moderator /u/eragmus stated:
"Moderators must take certain extra precautions and measures to keep the subreddit useable and useful by its primary community. In such a situation, it is inevitable that there will be mistakes made, but it is not equivalent to 'censorship'."
Both sides of the debate present genuine concerns. A section of the community believes it shouldn't be restricted in how it expresses its views, and the other says it would appreciate a more organized forum with rules that are enforced.
With the line between censorship and keeping order in what were in the past the two most influential online Bitcoin forums blurring, you may want to consider Twitter as a viable alternative. Indeed, the social networking site has recently become popular with Bitcoin enthusiasts as it has no moderator who must approve discussions.
In the following example of a heated discussion, Alyse Killeen, early blockchain investor and founder of Women in Venture, participates in a discussion on Twitter about decentralization.
How about strength of the code (code review), ability of the dev team (review of prior work), & adherence to standards of decentralization? https://t.co/GDDC12ZVCq

— Alyse Killeen (@AlyseKilleen) October 25, 2017
Often, the definitions of "scam," "troll" or "propaganda" are subjective. Moderators are human like anyone else and can sometimes act according to their own biases and therefore choose to lock out comments and posts that might be valuable to some in the community.
While Twitter as a company censors content, much of what Bitcoin enthusiasts post has yet to become a target.
More Twitter Benefits
Twitter empowers you as a user via several features that allow you to control what and who you want to follow.  For instance, you can select whose tweets you want to read by following people directly. You can also set notifications to go directly to your mobile device every time a particular person tweets.
If you also follow a lot of people who have other interests not related to cryptos, you can create a list for those who focus on Bitcoin or crypto and add influencers whose discussions you want to watch closely.
The features on Twitter also allow you to block spam and scams from your timeline or feed according to your own judgement, without moderation by anyone else.
Core developers who you should consider having on your Bitcoin list include Peter Todd, Jimmy Song, Eric Lombrozo and Adam Back. For journalists, consider Laura Shin, Vortex and WhalePanda. If you like colorful opinions, check out Roger Ver, Jihan Wu, Jameson Lopp, Erik Voorhees, Samson Mow and Bruce Fenton.
You can grow your list as you discover more people who interest you with the crypto debates they host.
---
About the Author
Rupert Hackett is the CEO of Bitcoin.com.au, Bitcoin.co.uk, and Bitcoin.ca (subsidiaries of Bitcoin.com.au). Rupert specialises in the digital currency and digital payment space and holds the world's first Master's degree in digital currencies. He writes for multiple Bitcoin and tech websites and is an acting Board Director for the Australian Digital Currency Commerce Association (ADCCA).