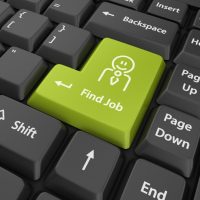 NAB is adding 600 fintech jobs
The National Australia Bank has announced 600 new tech jobs to "reshape" its workforce as it moves to compete against more agile fintech startups.

Recruitment for the new positions — in software engineering, data, architecture and security — will take place immediately.

It comes after the bank last week revealed it would cut 2,000 jobs in other areas by 2020.

"We know this is an ambitious target and acknowledge the war for talent is intense, but these are the essential skills and roles we need in order to deliver our plan," said NAB chief technology and operations officer Patrick Wright.

The recruitment drive, according to the bank, will "rebalance" the shift from outsourced tech talent to in-house staffing to better compete with new threats from startups in the financial industry.

"We understand what the fintechs across the world are doing — and we think we can do better," said Wright.

"But we need to move now, invest in the right systems and people, and change dramatically."

NAB executive general manager for business transformation Anne Bennett said at an industry event in Sydney that local banks had to defend themselves against both fintechs and the multinational tech companies.
To read more, please click on the link below…