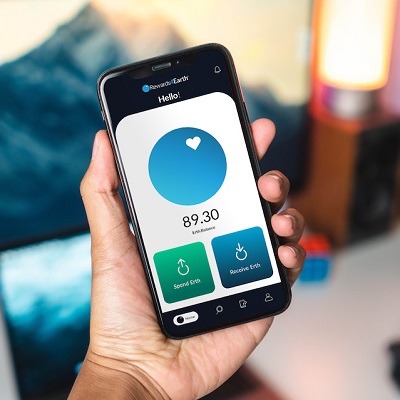 Aussie company patents crypto rewards programs worldwide
An Australian company has a patent over crypto rewards programs worldwide – attracting the attention of one of the world's biggest brands.

Rewards4Earth co-founder David Jenkins said the company is in the final stages of negotiations with one of the world's top five brands, who approached them after learning of the patent while designing its own crypto rewards program.

"It's a general condition that you are not allowed to use blockchain in rewards program," said co-founder David Jenkins.

"What I can see happening – or what we were hoping will happen – is that if an airline for example wants to do that, they'll come to us and basically integrate ours.

"I think the IP [intellectual property] and the patent are the most valuable assets we have right now."

Testing of crypto rewards program begins this month

The Rewards4Earth program, which is being trialed this month by 150 franchises in the James Home Services group, provides users with a cryptocurrency called ERTH instead of rewards points.

Unlike other reward programs, users can trade ERTH for other currencies, or use it to secure discounted goods and services with other businesses in the Rewards4Earth network.
To read more, please click on the link below…
Source: Aussie company patents crypto rewards programs worldwide | Micky