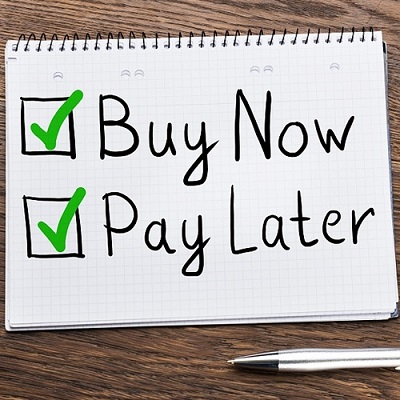 Aussie banks take on Afterpay, Zip Co in BNPL battle
As Australia grapples with the financial impacts of COVID-19, the big four banks are at a crossroads.

The historical lenders, armed with roughly 500 years of experience between them, have been challenged to evolve and keep pace with the rapidly-developing eCommerce space.

In Australia, the digital payments battle has been brought to the forefront of the conversation by buy now, pay later (BNPL) giants like Afterpay (APT) and Zip Co (Z1P).

As the flexipayment space creates a digital, interest-free alternative to the traditional line of credit, major banks like Commonwealth Bank and NAB are under pressure to step up to the plate.

So, will these established lenders embrace the buy now, pay later model, or bring something new to the eCommerce space?

The world of eCommerce

While it's still a relatively new concept, the online payment space has been welcomed by retailers and consumers alike in recent years.

The ease — and flexibility — that comes with shopping from the comfort of your couch has been a major catalyst for eCommerce growth. In Australia Post's 2019 eCommerce report, the national service reported that over 73 per cent of Aussie households shopped online in the previous year.

Roughly one-tenth of all retail sales were completed online in 2018, meaning around $27.5 billion was spent digitally over that period. Even more significantly? That figure represents a 24.4 per cent spike in the year-on-year statistics.

And that growth is projected to continue — according to payment processor Worldpay, Australia's total eCommerce turnover is forecast to hit US$47 billion (around A$64 billion) three years from now.
To read more, please click on the link below…
Source: Aussie banks take on Afterpay, Zip Co in BNPL battle – The Market Herald