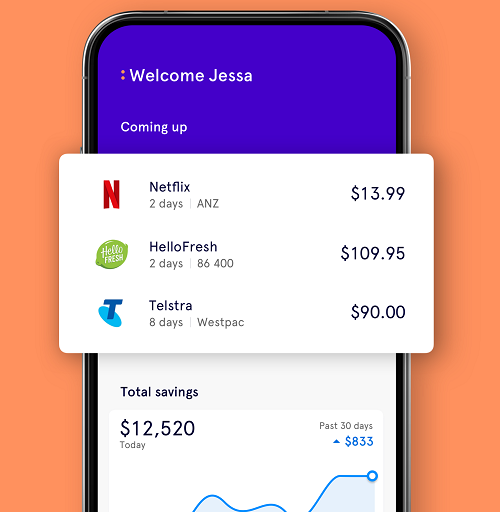 86 400 wins Best in Class at Australia's International Good Design Awards
Australia's first smartbank, 86 400, received the prestigious Good Design Award Best in Class accolade in the Digital Design Apps and Software category in recognition for outstanding design and innovation.
The 2020 Good Design Awards attracted a record number of submissions with an astonishing 835 design projects evaluated in this year's international design awards. More than 55 Good Design Awards Jurors evaluated each entry according to a strict set of design criteria which covers 'good design', 'design innovation' and 'design impact', with a maximum of 30 Best in Class Accolades awarded each year.
86 400 – Australia's first smartbank, is design-led and leverages smart technology to help every Australian take control of their money. 86 400 is designed with frameworks and research to deliver an experience that focuses on trust, emotion and simplicity while delivering the needs of Australians when it comes to managing their money and using a banking app.
Jessa Jakovljevic, Design Lead at 86 400 said, "Receiving this acclaimed award is a testament to the hard work that went into the initial design of Australia's first smartbank, and the ongoing releases and feature development over the last year."
The Good Design Awards Jury praised 86 400, Australia's first smartbank, commenting, "A banking app that is beyond expectations and functionality. Like all good design, it brings truly user-centred features together in a way that 'just makes sense'. Other apps seem to just be one of many channels through which to interact with a bank, but this looks, works and feels like an 'entire bank inside the phone'. Dreamy onboarding, seamless account connection, graceful information reveals. It is apps like this that shift what we expect from all banking apps. A significant amount of research and customer insight clearly went into the design. Clean, simple and innovative, it sets a new benchmark. Congratulations."
Dr. Brandon Gien, CEO of Good Design Australia said, "Receiving a Good Design Award is a significant achievement given the very high calibre and record number of entries received in 2020."
"There's no doubt it has been a really tough year for everyone so it's nice to be able to share some good news for a change. The projects represented in this year's Good Design Awards shine a positive light on our creative and innovative capacity as human beings. These inspirational winning projects give me hope and optimism that our design community will continue to innovate, no matter how challenging the world around us is," said Dr. Gien.
"Australia's Good Design Award is more than a symbol of design excellence – it represents the hard work and dedication towards an innovative outcome that will ultimately make our lives better. These projects showcase the sheer brilliance of design and the potential it has to improve our world," said Dr. Gien.